-
07733 218822
emails received with no subject details are automatically deleted
Disclaimer: Every effort has been made to ensure the accuracy of all the information but errors may occur
** FOR LIGHTS "ONLY" SHORT CUT ABOVE RIGHT **
Scroll down to bottom of each page for " next page " Links
* Five pages in total *
Below Landrover Puma Double Cab Utility 2.4 TDCi County 5 seats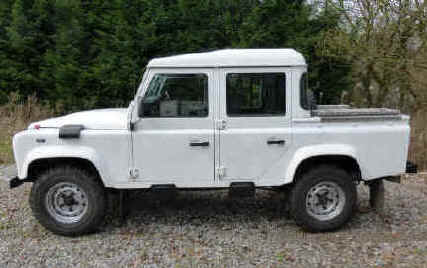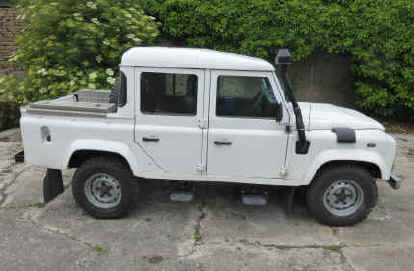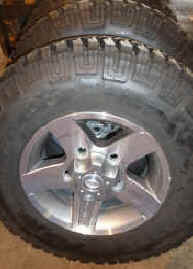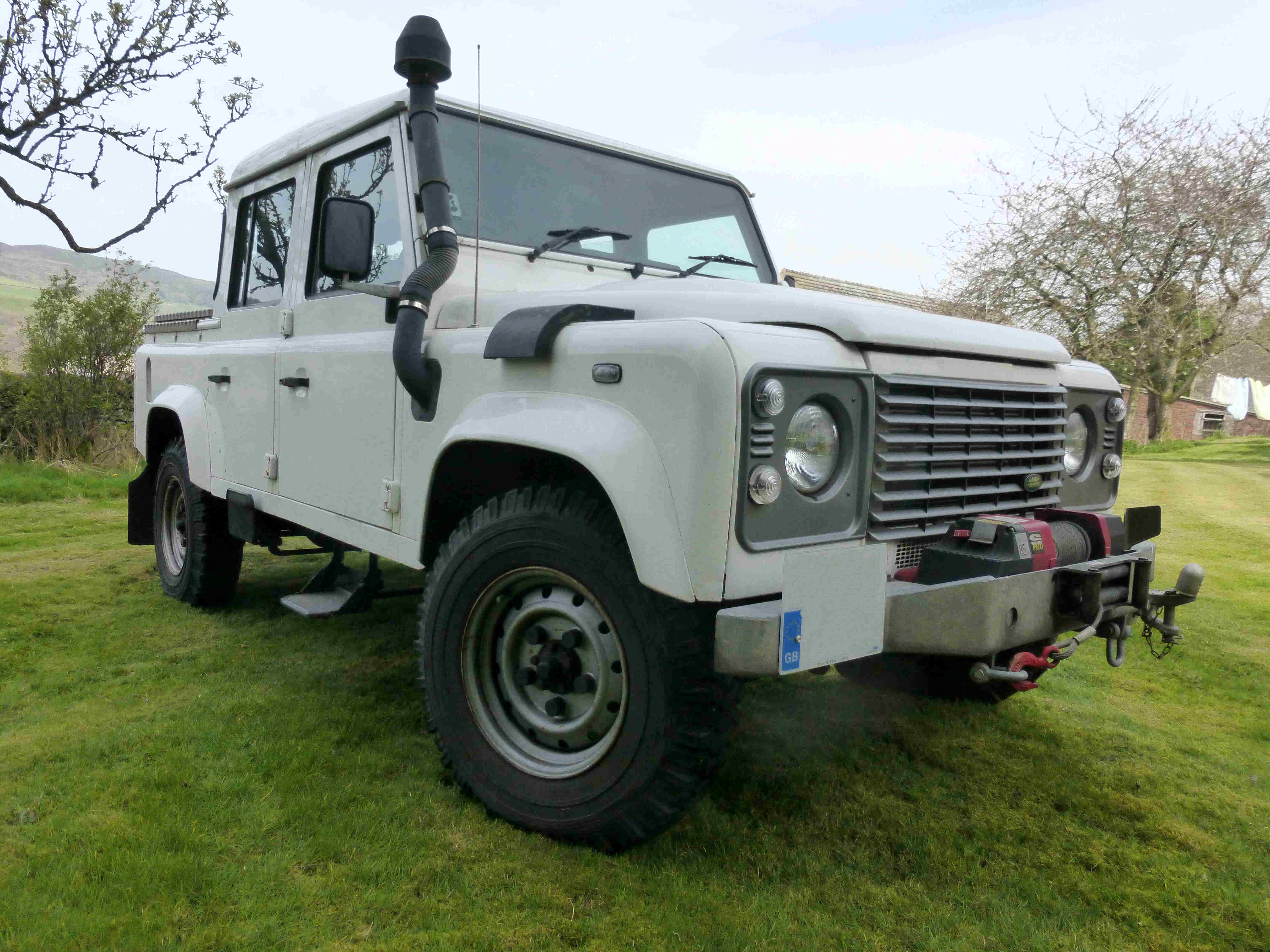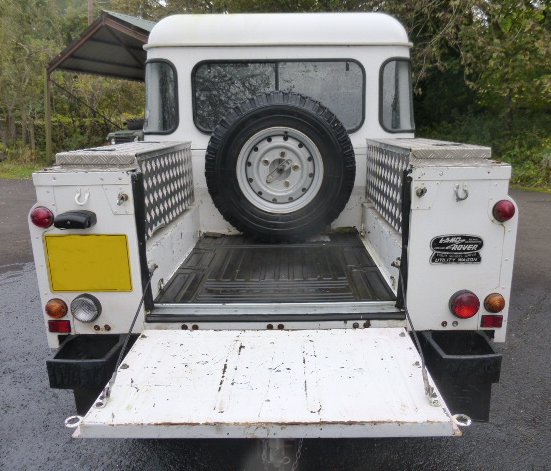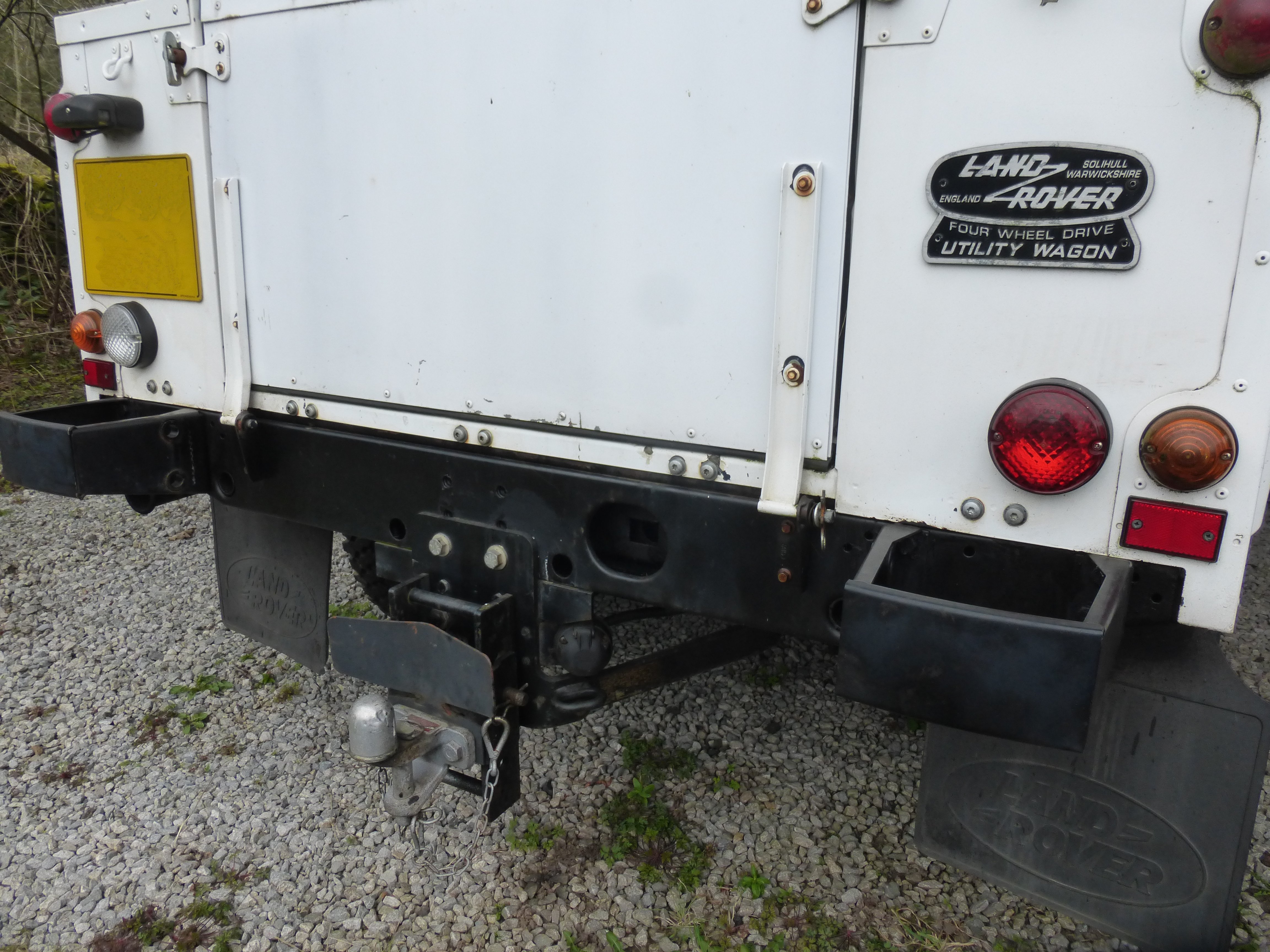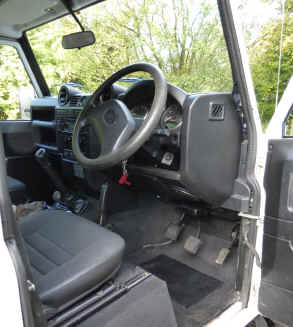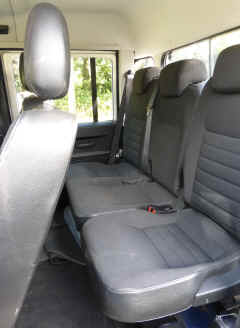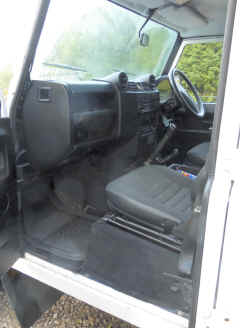 Above Landrover Puma 2011. Double cab 2.4 Ltr TDC i Six speed manual
Husky Superwinch, Heavy duty galvanised bumper with NS front dual hitch & over run guard.
Emergency winch cut off switch and battery isolator. Anti theft battery cut off
Dixon Bate rear Dual adjustable tow pack. Tinted windows. PAS. Recent H/ Duty battery.
Brunel grey grill & headlight surrounds . All new recent steps. Modified tailgate.
Wolf wheels with wheel nut covers & Michelin Heavy Duty XZL tubeless excellent winter tyres.
I have a very nice set of 5 SVX Alloys with Wrangler tyres available, See picture above.
* INCLUDING * Rear vinyl tilt in black with full frame also Iffor alloy rear top if required .
N&J Alloy side tub lockers all with keys, plus large N&J tub well security box 36x32x21 inch available with keys.
NOS Swingaway rear wheel carrier to fit.
Wolf heater & off side vent water /debris guards. Wolf rear bumperettes.
Raised air intake. Front and rear anti roll bars. Fuji white . Alarm ,Immobiliser.
Remote central locking x 2 fobs. Dash headlight height adjuster.
Electric windows, Black cloth seats . Centre tray with can holders.
Full black carpets with over mats. Rear bed load mat. Extra duty rear springs.
Ex Landrover Fleet vehicle. Factory Updated re enforced front axle tube flange. 82K miles
LEZ no charge. Standard class 4 MOT. 3050 kg £25,500. Offers.
Minimal use over time I have had it due to retirement.
May deal for a very nice 90 Hard top, not looking for a straight swap !
Below Discovery 1 GS. Five door 3.9 Ltr V8i 1998 "R" 92K Miles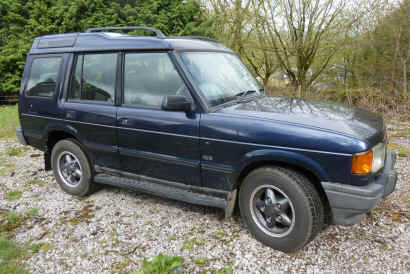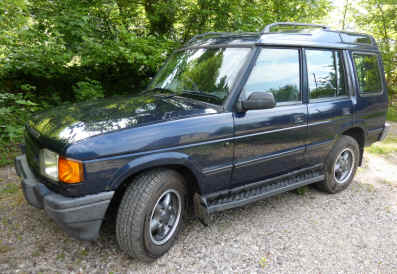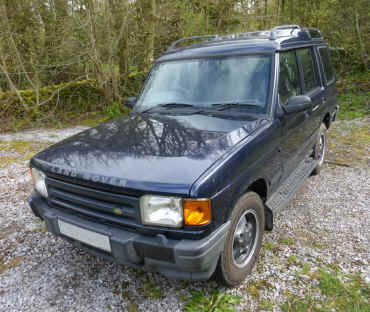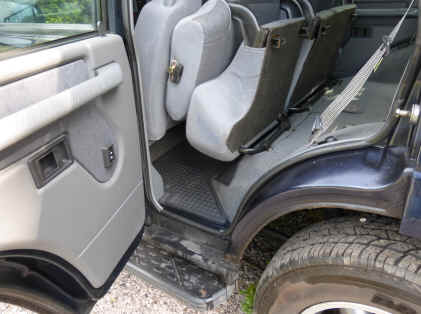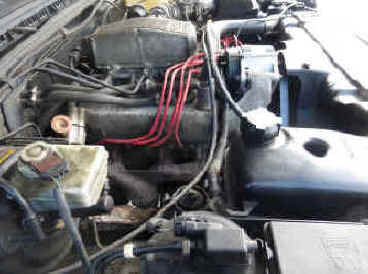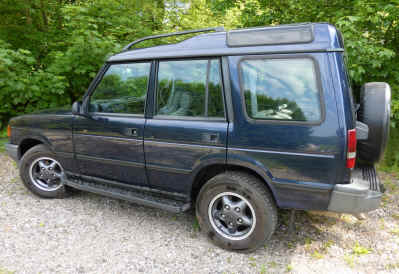 Rare model GS. Automatic. Smart in Oxford blue. OE rubber over mats.
Recent full set of Maxxis 235.70x16 AT tyres on Freestyle alloys." NOTE" No ABS, No Air Con No electric seats.
No mods, No welding ! Original chassis, Inner wings & sills all Waxoyled. Manual roofs . New rear mud flaps.
2 x Keys & fobs. 7 Grey cloth seats. Experian auto check. Fitted tow pack.
In dry storage over last three years. Started & MOT regularly.
PX or exchange early 3 door cash either way or classic Rover
OFFERS LEZ No charge
Below Landrover 110 High capacity 200 TDi 1993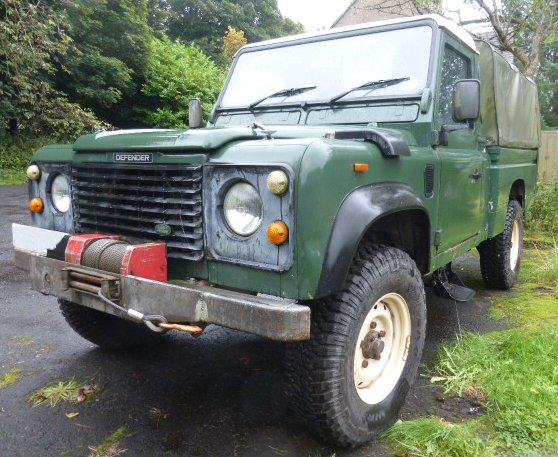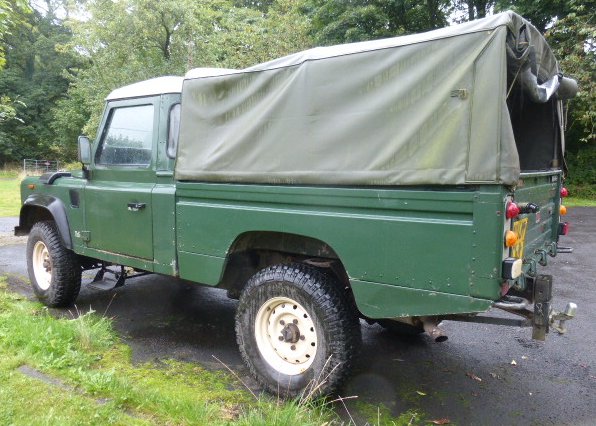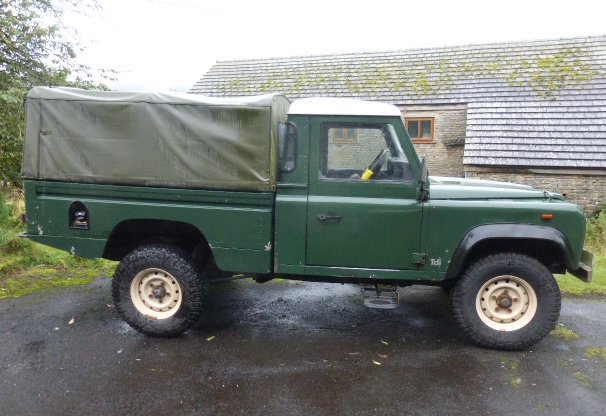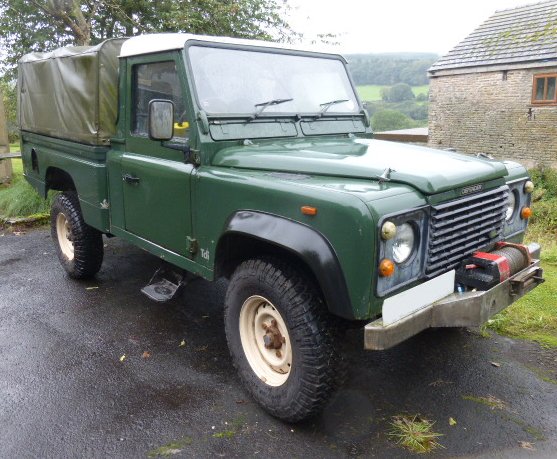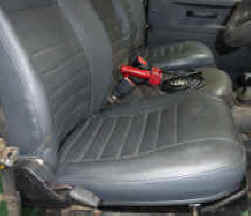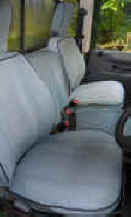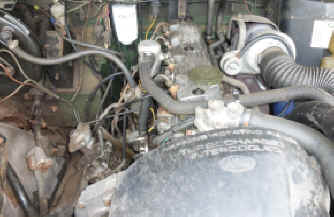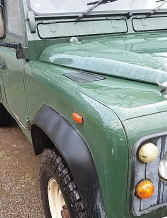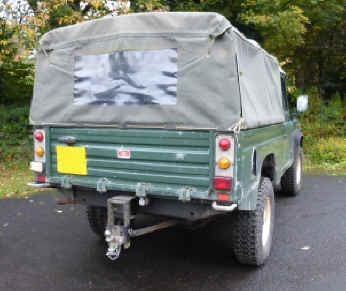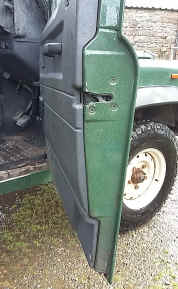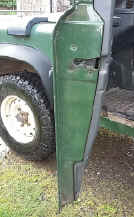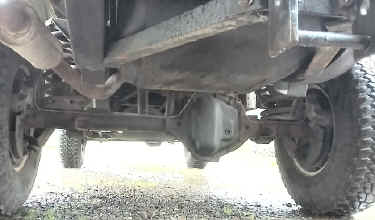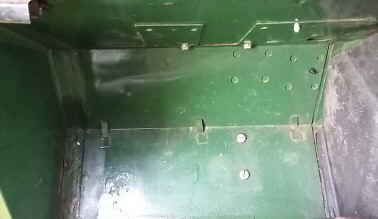 Landrover 110 High capacity pickup 1993 one of the last 200 TDi's.
Major rebuild including galvanised chassis.
Plus all bushes, shockers, brake pipe's with brass fittings ect, Rebuilt 200 TDi engine including a new turbo,
Gearbox rebuilt and updated cross drilled main shaft, New prop shafts. Waxoyeld where necessary.
Both axles rebuilt & Ashcroft updated, callipers & discs renewed plus heavy duty drive flange kits,
Heavy duty OE 130 rear springs, even the Husky winch re built. Excellent vinyl seats . Four hinge tailgate.
Tailored Exmoor seat covers included. Dixon bate adjustable tow hitch. Fuel tank & pipes renewed.
Doors also replaced. Could be improved on the original body work. May look better with a wash !
Recent Exmoor trim hood. 5 Wolf wheels, Wrangler tyres. Original front chassis section with id.
Last owner since 2008 Landrover specialist garage. MOT 22/9//22 PX deal smart 90 £ POA
Below Very Rare Landrover Double cab 127/130 high capacity pickup body a PAIR of rear slatted bench seats & frames,
used for shooting parties, work crew or troops will seat up to eight. Including mounts. Original Landrover part
Some minor slat damage due to long term storage could benefit from a rub down and paint. £ 285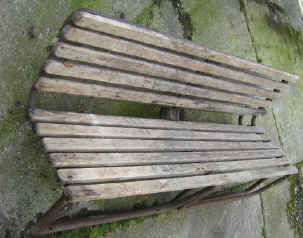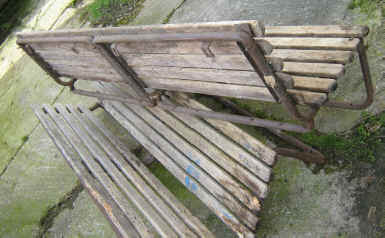 Below Landrover WOLF TUM 110 Replica AUTOMATIC 1984 "A" Pre Defender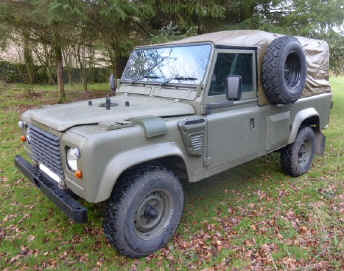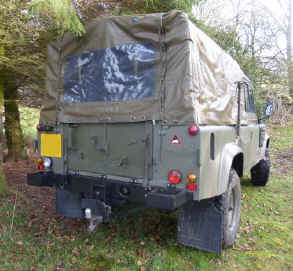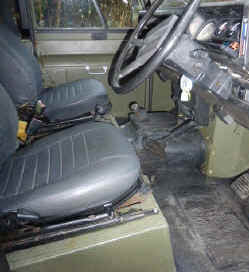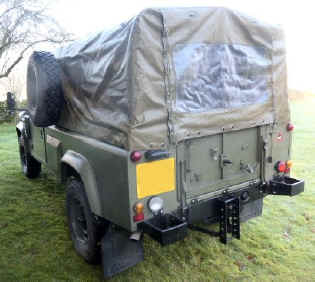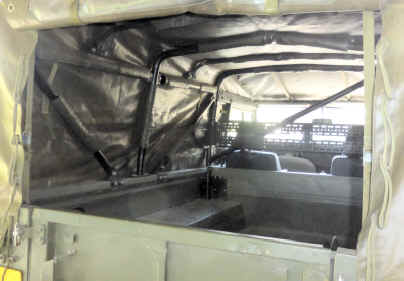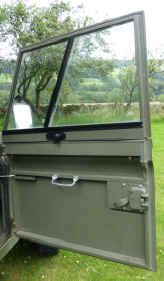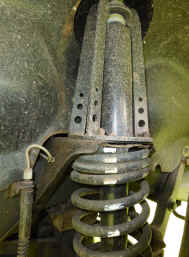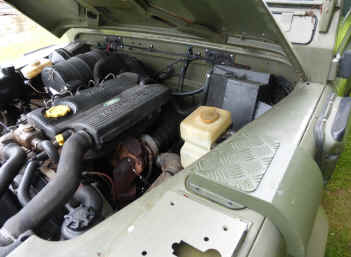 LANDROVER Wolf TUM Replica With a difference
1984 PRE Defender 110 Upgraded to 300 Tdi and AUTOMATIC gearbox , new timing & pulley belt fitted, Landrover has been totally built over five years on a bare chassis which is GKN NOS. The V5 has been updated at the DVLA and changed so it has all of the correct information IE engine number and size, fuel type and vehicle colour all match up with the vehicle.99,999 miles. Discovery 1-1.2 ratio transfer box, Reconditioned injector pump and injectors, new fuel pump/filter.
All New fuel feed (with inline filter ) plus return lines from the tank to the engine, fuel pick up pipe / sender unit
New injector leak off fuel lines, Fresh engine oil and filter.
Engine and radiator flushed and refilled with fresh antifreeze plus New thermostat.
New power steering pump, New brake servo plus all new brake lines
Wolf (Donaldson) air filter with dual filters (brand new) Wolf dual side air intakes with correct DUAL intake pipe work
New centre and rear exhaust section. Reconditioned bulkhead. Td5 Centre seat box
New front and rear springs, new front dampers and nearly new rear Pro comp dampers.
Open heavy duty front suspension turrets. Front Jate rings and lifting eyes.
Salisbury drum brake rear axle with Discovery disc brake front axle new axle breathers
New ignition switch, New wiper & indicator stalks, New Wiper motor, New Alternator
New 300 Tdi temperature gauge and sender, read the correct engine temperature
300tdi side, brake and indicator lights with halogen main lights
Brand NEW old stock genuine GKN Land Rover chassis has been painted in red oxide & black finish plus waxoyled in and out.
Complete genuine Wolf roll cage, with spare wheel carrier and soft top.
Full NEW RAD HAZ lining to fit still in plastic bag, Dexion FFR mounting brackets.
Wolf extended mirror arm to see around the spare wheel. Off side aerial mount with stalk.
Goodyear G90 tyres on Wolf tubeless rims (spare is brand new)
Wolf aluminium door tops on new door bottoms with new door seals. New inside door shut handles.
Military anti burst door locks with new lock set 2 sets of keys.
Wolf Dash blackout panel. OE rubber well mats, Lots of stainless steel nuts and bolts.
Wolf Side lockers ,stainless steel hinges plus a small internal storage locker in the rear tub. No rear seats full load area.
Military tailgate with pioneer fitting mounts. Rear bumperettes. New galvanized tub strips.
Rear axle anti roll bar. Wolf front bumper with pintal and convoy flag pole holders.
Twin rear convoy flag pole holders. Bonnet spare wheel mount fitted
Heater cold climate snow steel debris air intake cover. Heavy duty battery.
Military style fuel filler neck, complete with extension piece. 20 ltr tub bulkhead water can mounts.
Rear mud flaps. Side steps to fit. Wolf Twill seats as new. Dixon Bate adjustable tow pack with Nato jaw.
Being a TUM Replica it is 12 volt and has standard axles so no problems with spares and no expensive electrical components.
Chassis being NOS NOT full of desert sand or wading salt ! Standard class 4 MOT.
This will be one of the earliest coil sprung pre Defenders to be TAX & MOT Exempt under the rolling 40 year scheme
LEZ NO CHARGE. MAY PX SWAP NICE LANDROVER 90 TDi Hard top or Station Wagon £16950
** Will sell full vinyl tilt and complete Wolf frame system plus dexion with all fittings including
New Rad Haz still in packing & pair Wolf 20 ltr water container frames and Extended ns mirror arm £ 3750
Below Landrover 90 Defender 200 TDi ex MOD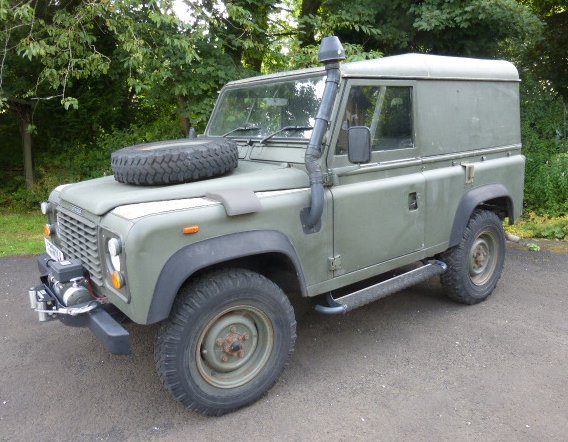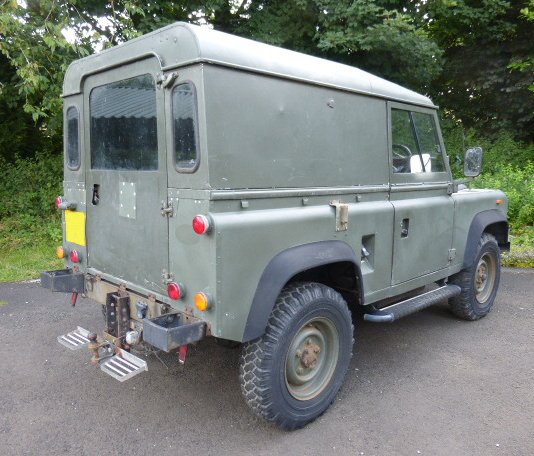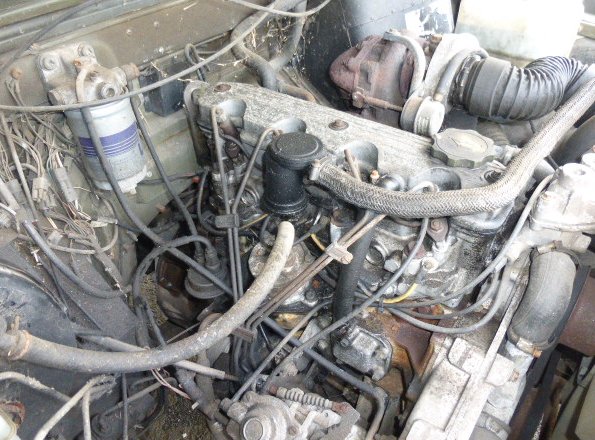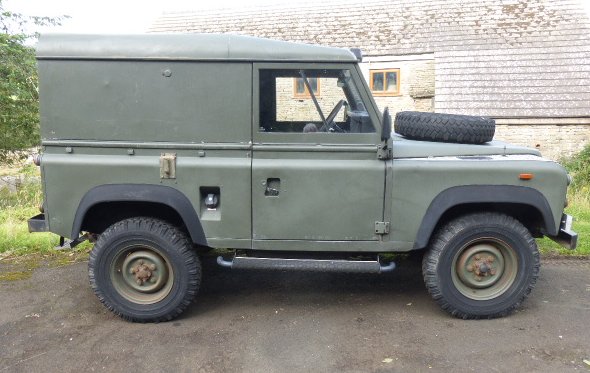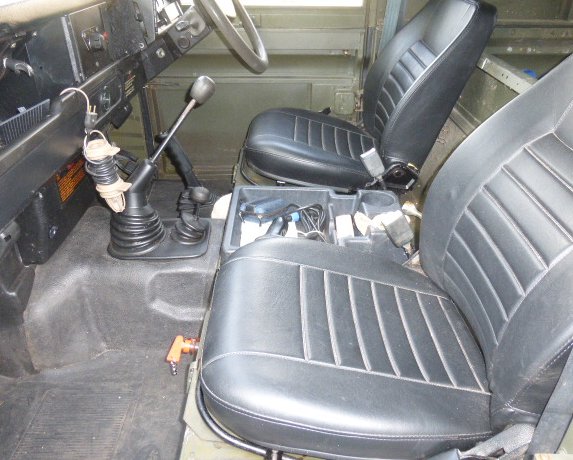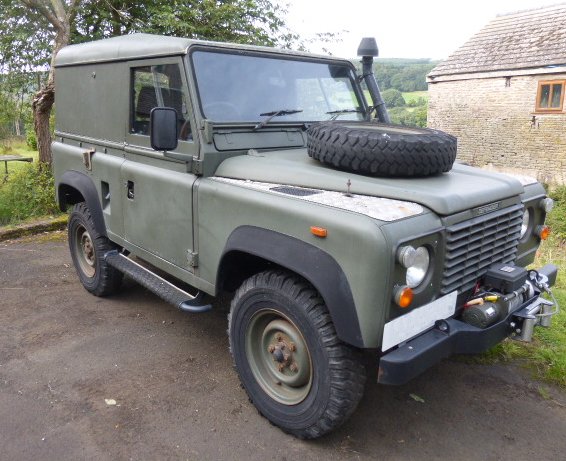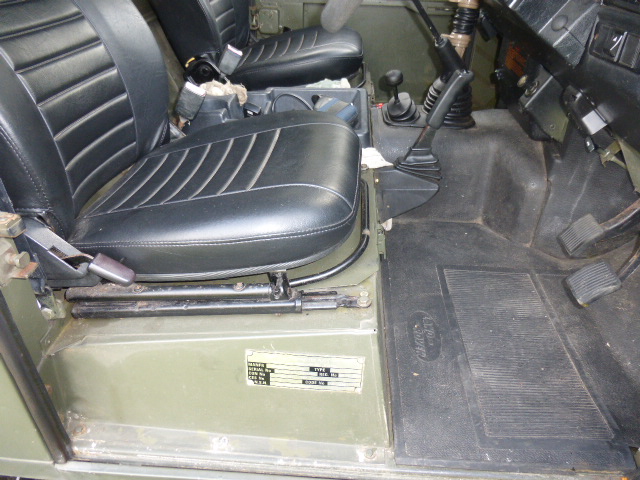 1994 Landrover 90 Defender 200 TDi ex MOD
Basic Army spec but including hand throttle, oil temp gauge, Front axle swivel gaiters.
PAS, Near new genuine Defender high back vinyl seats plus Puma centre console. Full front OE mat set.
Approx 75 K miles Originally KPH now MPH used replacement clock fitted. 12 volt. Battery cut off switch plus anti theft.
In storage for the last four years. MOT March 2022. New 13000 lb winch with instructions.
Dixon Bate adjustable tow pack. Side steps. Military Pioneer kit. Usual 200 TDi Instant starter.
Michelin XZL tyres. Disc brake rear axle. Longer wheel studs. Francis work light. heater vent snow guard.
Army data sheet included. Ex 5 Airborne HQ & REME. 35.KL.06. Original military light lens's.
I have a alloy Military roof escape hatch hatch and sliding side windows available extra cost.
Tub belts. Raised air intake. Superb original chassis had no welding. Side Arial mounts. £ 12.500
Below Landrover 90 full tilt & frame conversion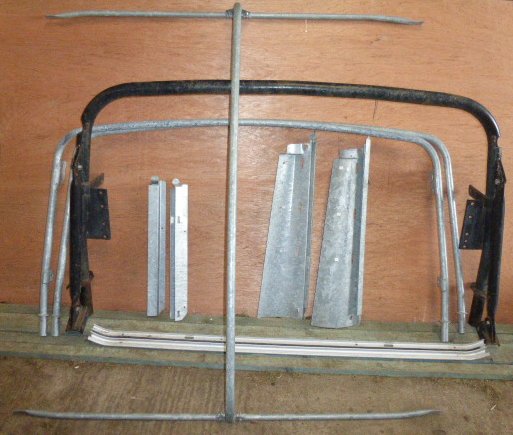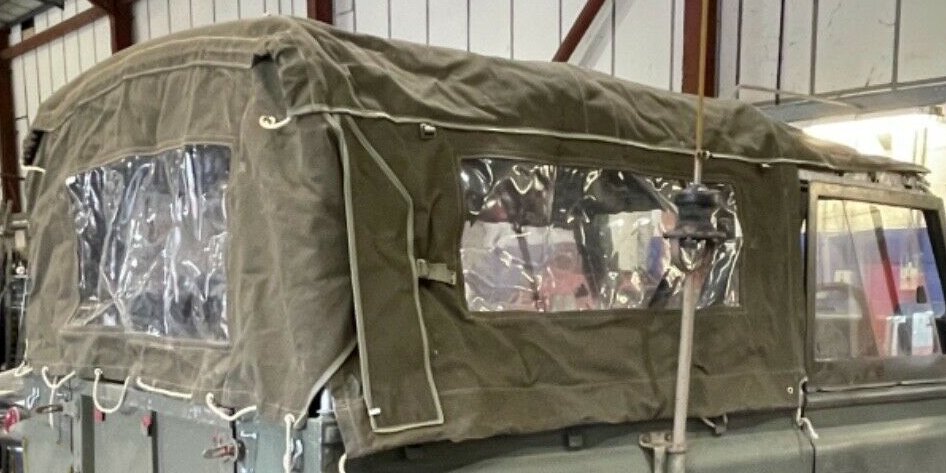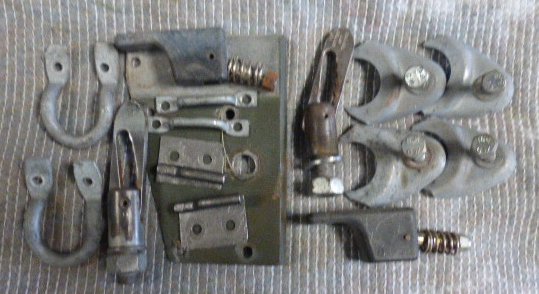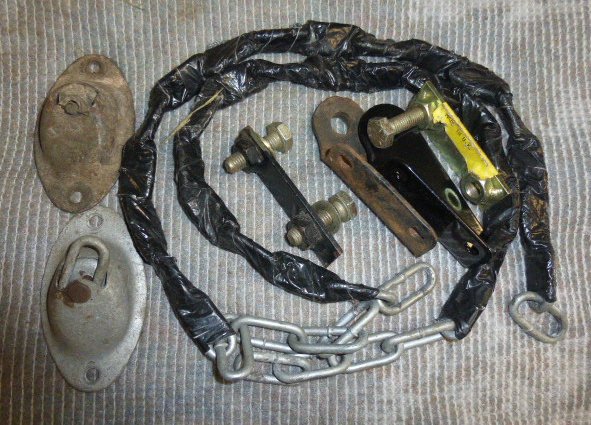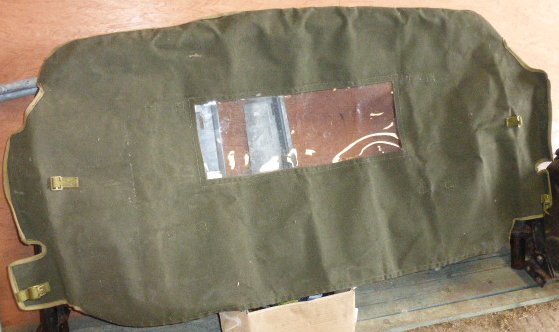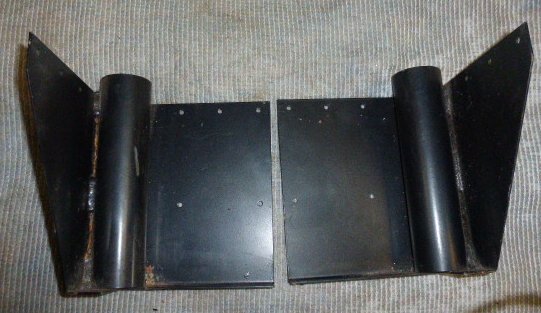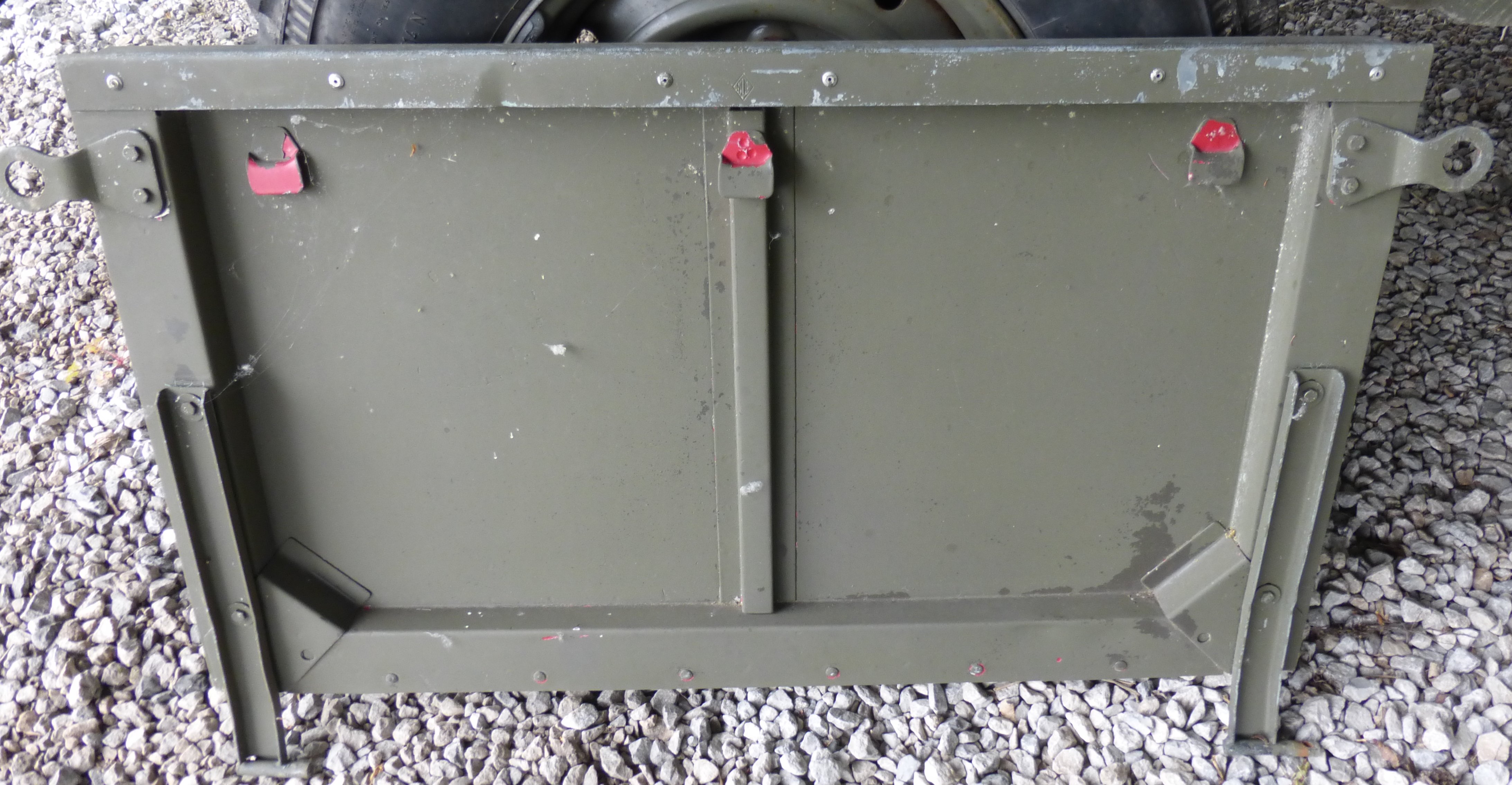 Above Landrover 90 full tilt conversion just about all parts including nuts ,bolts & rivets.
New canvas hood with side windows test fitted only ,including a NOS bulkhead fume curtain.
Military roll bar with seat belt mounts & tub bar mounts. excellent tailgate with chassis hinge mounts.
I also have a MOD tailgate with pioneer fittings £1450
Below Fiat Panda 4x4 ESP Dual Fuel ULEZ No charge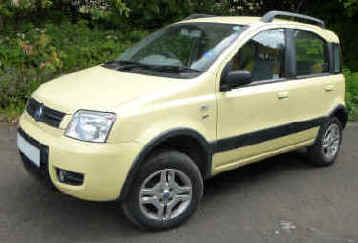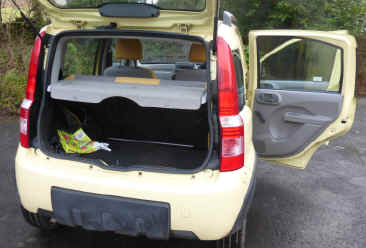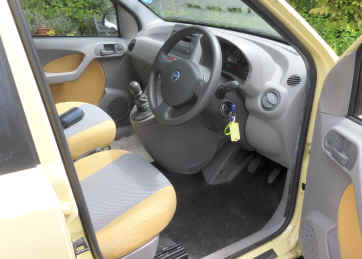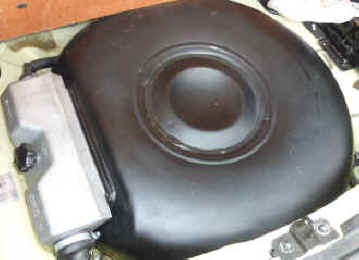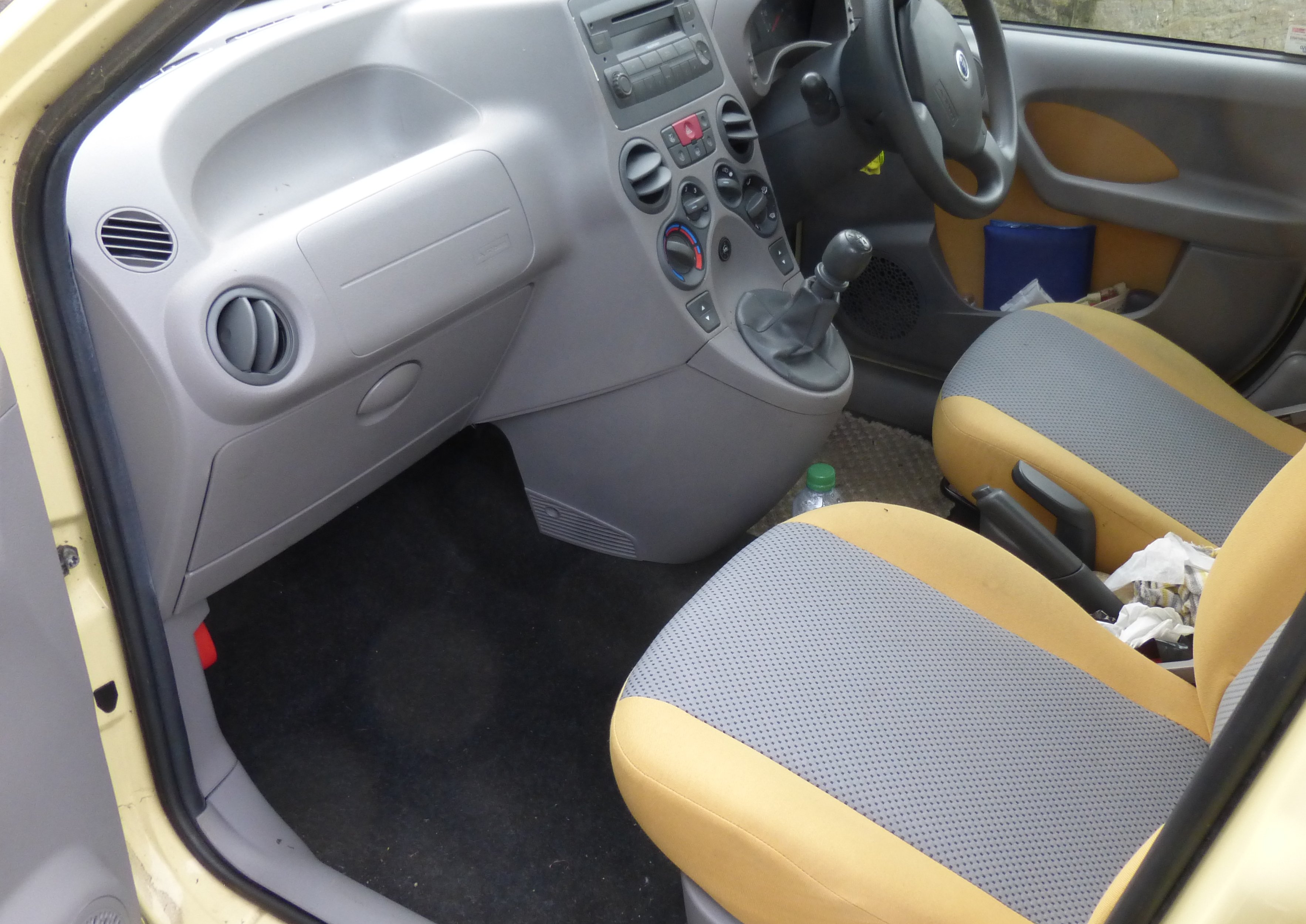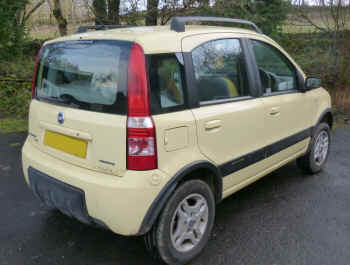 Above 2005 Fiat Panda "Climbing" 4X4 with ESP.1.2 Petrol / Gas Dual fuel. Manual
Twin PAS mode. 64K miles FSH. Very clean and smart. Tax & tested in Daily use for over last five years.
In our ownership, Full clutch assembly. Major service including new discs, two new callipers. pads all round.
Hand brake overhauled, Plus complete set of new Cooper tyres and a new battery. Lots of invoices & old MOT's
May deal for a Nice Landrover 90 Station wagon / Disco 1 3 door TDi to use cash either way. POA
BELOW BATESON TRANSPORTER TRAILER
Below Bateson Heavy Duty 3.5 ton chassis,16 ft 4 inch Auto Hydraulic tilt alloy bed beaver tail vehicle transporter trailer with 3ft.6 inch drop down see through tailgate. Front 4 ft 4 inch "A" frame, 6ft 5 inch width. Will load lowest of vehicles and plant, I have loaded industrial sweepers they are the lowest of the low ! plus ride on mowers. It will load Landrovers without tilting. Heavy duty jockey wheel, Hitch lock & very strong security chain. Drive on self tilt and lock plus manual hydraulic pump tilt can be used to change wheels with blocks at rear of chassis. Extra lashing H/D rings plus rope hooks. Custom Built new to order for me. Side inserts for panels. very low mileage. Two head boards, one tube wheel stop and one flat standard with winch port. tyres are original, 2 x spares unused and one is securely stored under forward bed. Serviced by manufacturer. Complete with four vehicle tyre ratchet straps. Anti theft motor cycle security chain with Abloy padlock.
Having no sides it is easy to load pallets ect with a fork lift truck
Including Warn electric low profile winch on removable cradle with snatch block & wander lead
Minimal use over last six years £ 3850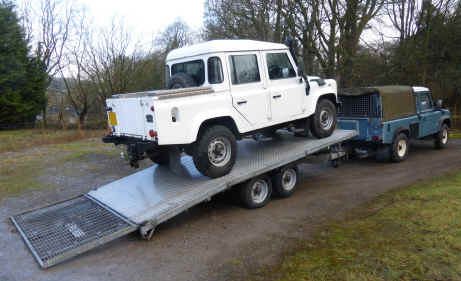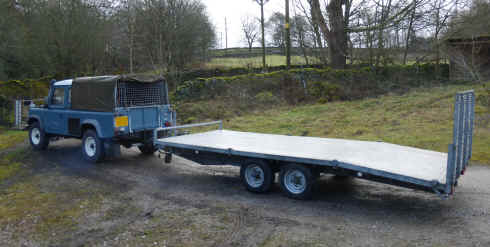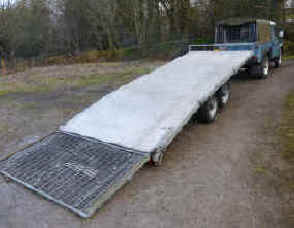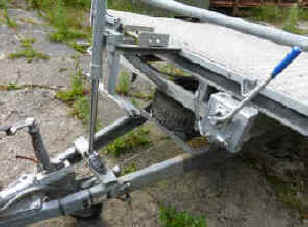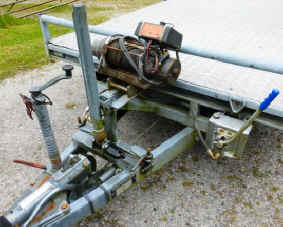 * BELOW KOMATSU GAS FLT *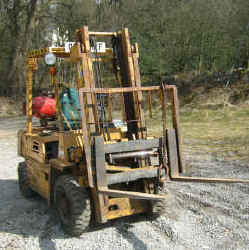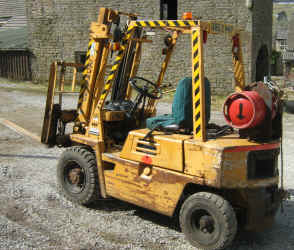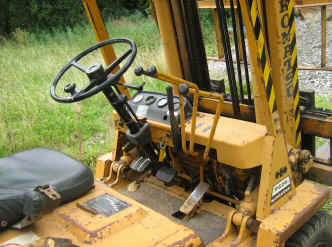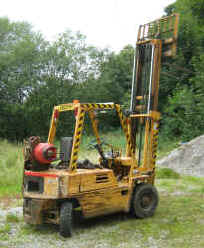 KOMATSU FG20 FORK LIFT TRUCK GAS WITH FOUR BOTTLES INSIDE USE OK.
FITTED WITH A ORIGINAL PETROL PUMP & TANK COULD BE PUT BACK TO DUEL FUEL
CONTAINER LOW CLEAR VIEW MAST TWIN RAM WITH SIDE SHIFT & LOAD GUARD.
STANDARD PEDAL THROTTLE, BRAKE, CLUTCH SET UP. PAS
HIGHWAY SPEC FULL WORK LIGHTS INC INDICATORS, BRAKE LIGHTS, REAR VIEW MIRRORS,
HAZARD BEACON REVERSE ALARM GOOD PNEUMATIC TYRES. £ 3750. in regular limited use
CLEAN ORIGINAL CONDITION. IN USE BY ME FOR 20 YEARS.
Below Rare Ford 4610 H ( Highway spec ) 4x4. with Trima 1190 loader plus forks.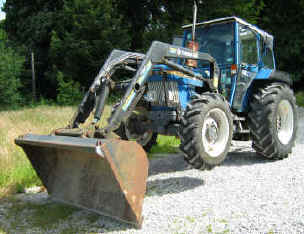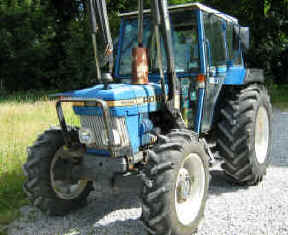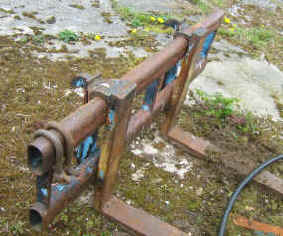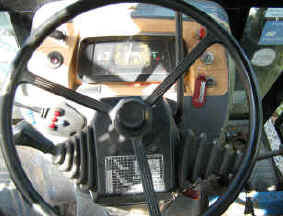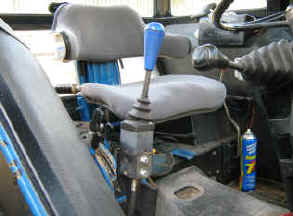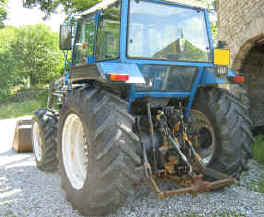 Above Ford 4610 H 4x4. LP cab 1987 D. I have the V5. PAS. Over size rear tyres plus Compact tractor rear
rims with new 16 ply tyres on the front for extra loading. Fitted Trima 1190 demountable loader
Complete heavy duty 4x4 chassis fittings including rear axle brace. Opening front screen.
Full width Quick fit bucket. Including Separate Trima Pallet forks, Joy stick controls .
Highway speed gearbox. Rare model. 3cyl X block engine .
Flat cab floor. NOT Rubik cube gearbox. Including Ford Manuals. Used before me for estate mowing
Regular Light use by me for 18 years £ 12.000
Below Grillo FD 280 Only 80 HRS Forward cutting deck with Centre Shute rear discharge.
Hydrostatic drive with diff lock .forward and reverse mowing. Hydraulic tip auto discharge
High seating position. Reverse steer Tight turning circle. 16HP Briggs & Stratton petrol engine.
Original Handbooks. Looking for a bigger model. May PX or deal £ 4550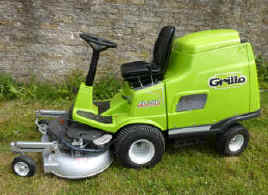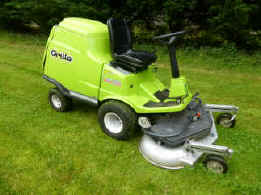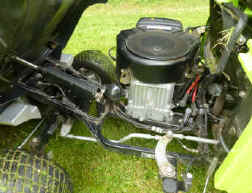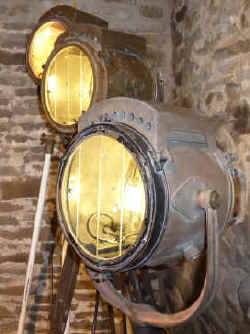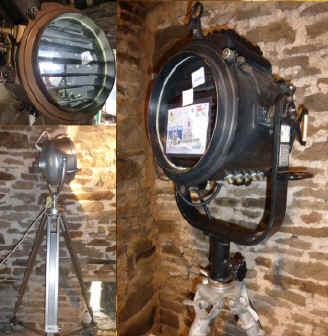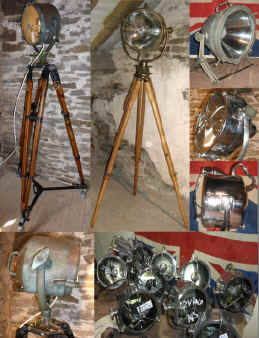 * Below Left* NEXT PAGE Below right *skip to LIGHTS page*
07733 218822
emails with no subject details are automatically deleted
Disclaimer: Every effort has been made to ensure the accuracy of any information on this web site
but errors may occur. Please ask if not sure.

-