emails received with no subject details are automatically deleted
Disclaimer: Every effort has been made to ensure the accuracy of all the information but errors may occur
FOR LIGHTS "ONLY" SHORT CUT ABOVE RIGHT
07733 218822
NO mobile text please. I will answer emails
Scroll down to bottom of each page for " next page " Links
Below Landrover 88 Series 11A HISTORIC, TAX & MOT EXEMPT 200 TDi
LANDROVER Tax & MOT exempt .1969 Series 11A 88 inch .Re built on a black Hot dipped Marsland chassis with removable gearbox cross member, including original invoice, Updated with Series 111 wings, bulkhead with heater, dash etc & Brake servo. Fuel tank and sender replaced , Parabolic springs, Superwinch FWHs, Fairy Overdrive. 200 Tdi with 300 TDi exhaust manifold no conversion required including turbo and intercooler rad. egr blank. Top Cat flap & bottom tailgate all original hardware inc new rubber tub mat & seal. 90 Standard steel wheels with 205 x16 Michelin Radial tyres. Longer wheel studs fitted. Range Rover diffs ,Later hinges with Defender mirrors. New alternator. Battery in seat box. De Luxe seats with adjustable base's. Electric radiator fan. Re built swivels. De Luxe spare mount bonnet. Drop plate with tow hitch. Mountney steering wheel. Rebel steering guard. Lots receipts & invoices. Exceptional grunt ! Waxoyed chassis. Bits to sort and improve ie handbrake adjustment, but up and running.
Swap PX or deal for a 90 Hard top 200 / 300 or petrol or 110 Highcap, Cash either way must be smart with PAS.
£8750 Consider deals 90 / 110. LEZ No charge
Totally legal Tax & MOT exemption, fully compliant under the DVLA points system.
Below Fiat Panda 4x4 Dual Fuel ULEZ No charge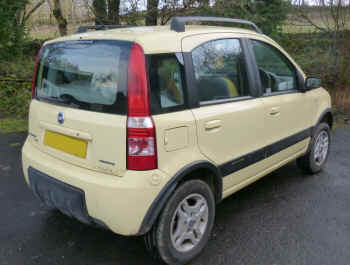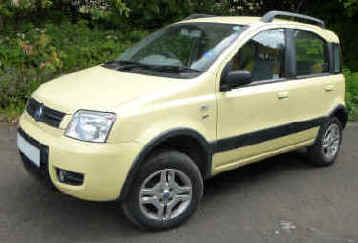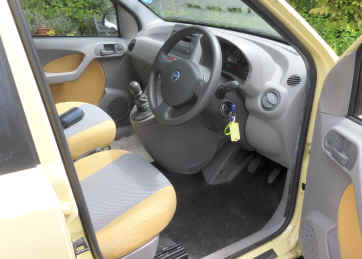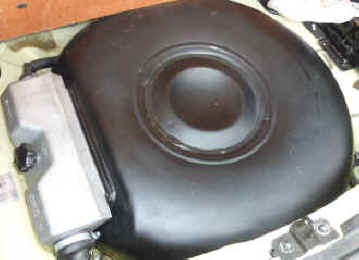 Above 2005 Fiat Panda "Climbing" 4X4 1.2 Petrol / Gas Dual fuel. Manual
Twin PAS mode. 62K miles FSH. Very clean and smart. Tax & tested in Daily use for last four years.
Full recent clutch assembly. Just had Major service including new discs, two new callipers. pads all round.
Hand brake overhauled, Plus complete set of new Cooper tyres and a new battery. Lots of invoices.
and old MOT.s. May deal for a Nice 90 to use cash either way. £3550
Below Suzuki Grand Vitara 2 ltr 16 valve ULEZ No charge
2002. Five speed manual with selectable 4x4 high & low transfer box. 75 K miles FSH & handbooks
Last service 74500. Five door very smart silver paint matching grey cloth interior
Clean original carpets with over mats. 16 inch alloy wheels, Radio / CD. was in use now on SORN
Will deal cash either way for a Landrover 90. £1750 Offers
Below Rare modern classic Suzuki Swift MK 2
Inexpensive starter classic
Rare MK2 GLS 2000 X Three cylinder. 3 door hatch manual totally original condition no signs of rot straight panels
would benefit from a clean and polish. Easy driver .Lots of history and receipts (over £2K) last owner 6 years.
Regular serviced . No MOT been dry stored will want a new battery. Clarion radio CD, Electric windows, locking,
and mirrors. 76K miles . OFFERS (sensible). LEZ No charge
Below Landrover Puma Double Cab Utility 2.4 TDCi County 5 seats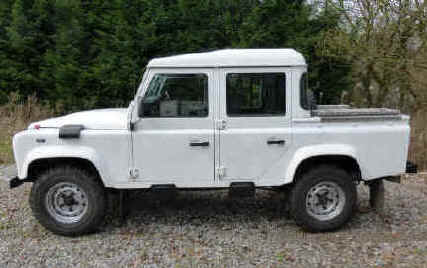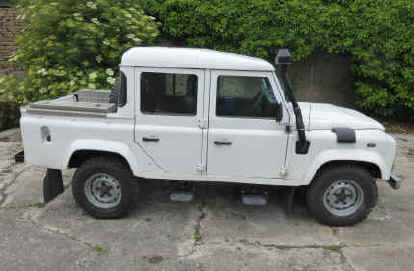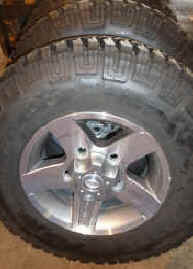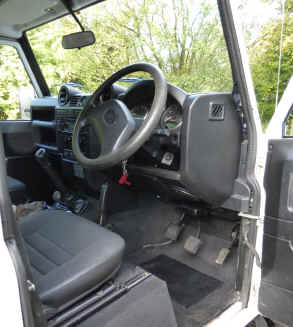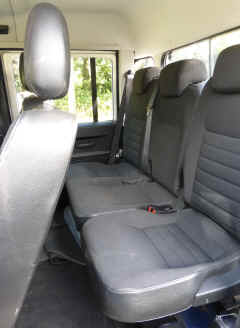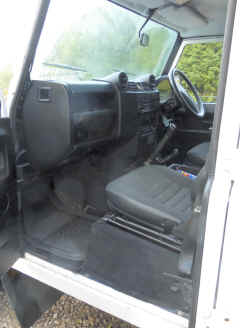 Above Landrover Puma 2011. Double cab 2.4 Ltr TDC i Six speed manual
Husky Superwinch, Heavy duty galvanised bumper with NS front dual hitch & over run guard.
Emergency winch cut off switch and battery isolator. Anti theft battery cut off
Dixon Bate rear Dual adjustable tow pack. Tinted windows. PAS.
Brunel grey grill & headlight surrounds . All new side steps. Modified tailgate.
Wolf wheels with wheel nut covers & Michelin Heavy Duty XZL tubeless excellent winter tyres.
I have a very nice set of 5 SVX Alloys with Wrangler tyres available, See picture above.
Wolf heater & off side vent water /debris guards. Wolf rear bumperettes.
N&J Alloy side tub locker all with keys, reduced price if not wanted,
Raised air intake. Front and rear anti roll bars. Fuji white .Alarm ,Immobiliser.
Remote central locking x 2 fobs. Dash headlight height adjuster.
Electric windows, Black cloth seats .Centre tray with can holders.
Full black carpets with over mats. Rear bed load mat. Extra duty rear springs.
82K miles. Ex Landrover fleet. Iffor alloy rear cover or vinyl tilt with frame can be included.
LEZ no charge. Standard class 4 MOT. £22,500. In regular use may deal for a nice 90 Hard top
Below Landrover WOLF TUM 110 Replica AUTOMATIC 1984 "A" Pre Defender
Landrover 110 300 TDi 12 Volt AUTOMATIC PAS. Over 5 year Full Re build on NOS GKN chassis.
Experian report. Very Long list of work carried out and new parts fitted £12950 May PX deal smart 90 to use
* Relatively simple to convert to a original 110 truck cab spec* I have a truck cab rear panel I can include.
All running gear standard 110 low cost to replace.
*NOTE This will be amongst the first Legal coil sprung pre Defenders to be Historic
Tax & MOT exempt under the new rolling 40 year historic status. LEZ Compliant
Full description Car & Classic in the Classic Car Landrover 110 listings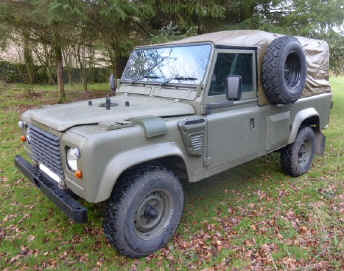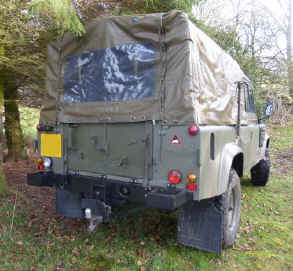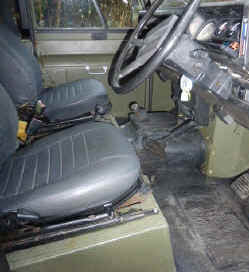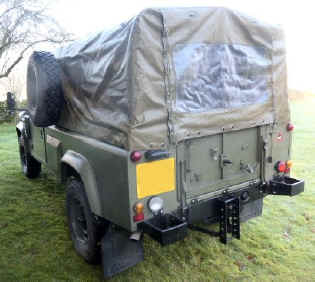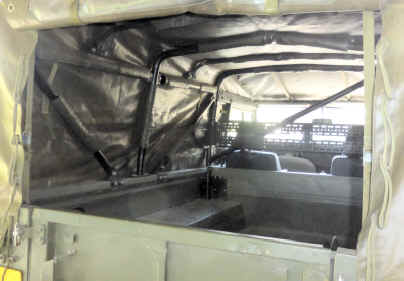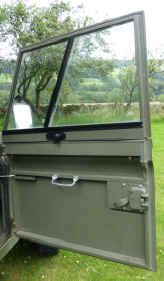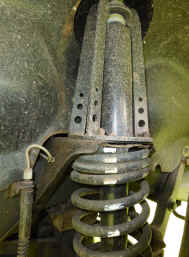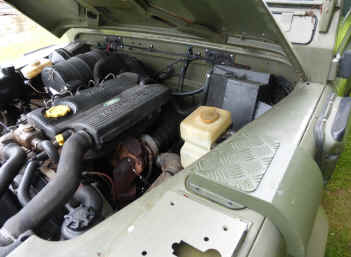 Below Landrover 90 Original Pre Defender 1986 2.5 Petrol NO CHARGE LEZ
1986 Above on going project Landrover 1986 Pre Defender 2.5 four cylinder petrol 68K miles
SUPERB ORIGINAL CHASSIS SOLID NO WELDING SAME WITH DOORS, BULKHEAD & FLOORS
Original Bronze green, early vinyl high back black seats. Full headlining.
last used on road over three years ago. In dry storage since but regularly started and run round my place
I will not be re painting. Hard to find in this untouched condition. PAS Weber carb.
Dixon Bate adjustable tow pack . A few body battle scars nothing major.
5 Latitude "Cross" Isometric 750 X16 Tubeless tyres on latest rims. New copper & flexible brake pipes.
Rare working slam panel bonnet lock with key. Original Tool kit. LEZ NO CHARGE
Looking for a 90 roof & side panels assembly in original Bronze green.
* Large Rear tub N & J locking alloy tool / security box with key can be bought separately
Below Discovery 1 GS. Five door 3.9 ltr V8 1998 "R" 92K Miles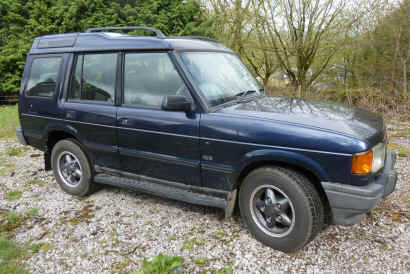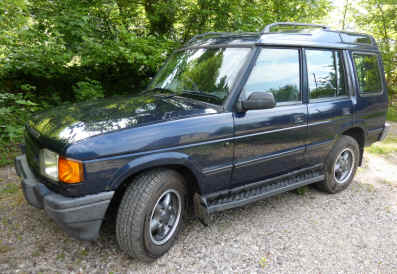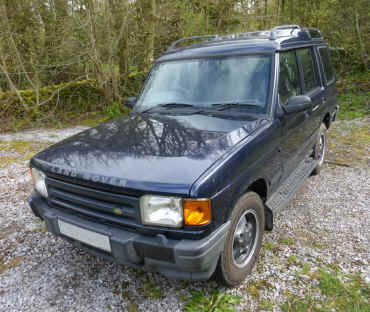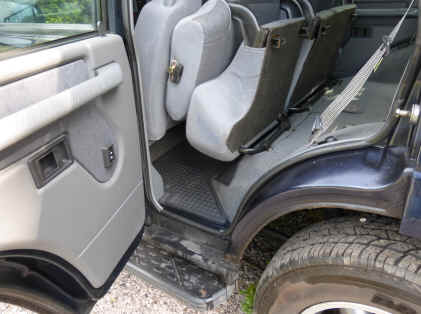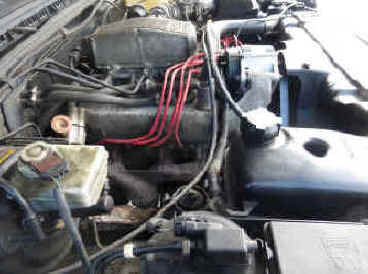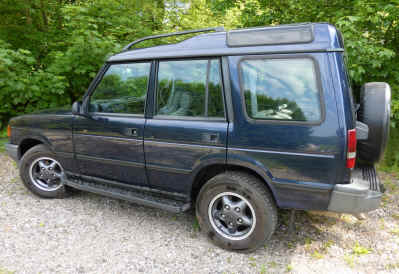 Rare model GS. Automatic. Smart in Oxford blue. MOT JULY 2021. OE rubber over mats.
Recent full set of Maxxis 235.70x16 AT tyres on Freestyle alloys." NOTE" No ABS, No Air Con No electric seats.
No mods, No welding ! Original chassis, Inner wings & sills all Waxoyled. Manual roofs . New rear mud flaps.
2 x Keys & fobs. 7 Grey cloth seats. Experian auto check. PX Deal for smart 90 cash either way.
Fitted tow pack. In dry storage for the last three years. Started regularly. £4750 LEZ No charge
Below Classic Caravan 1984 ABI Ace four berth touring caravan
Classic Above 1984 ABI Ace four berth touring caravan
Not used for touring for a while until I brought it back with no problems, tows well .
I have used it as a Brew / Laptop sitting room at the other end of my property saving me a long walk.
AL- KO Kober Lightweight galvanised chassis with date stamped ball hitch .Tidy panels.
Has all the original seating curtains, cushions and fittings, sink cooker , Electrolux fridge ,heater & lights.
Mains hook up including socket, None tested by me, clean and dry. Could be improved
All toilet & sink stuff there, not tested by me ! Will make a good project for a Classic touring van and so cheap !
Complete with awning although I have not looked at it . Set of new wheel chocks, wheel brace, jack pads. plus a step .
Good starter caravan or, Office, brew room , dog house. Dark room ! £575
I will hang on to it if I sell the other ABI.
BELOW BATESON TRANSPORTER TRAILER
Below Bateson Heavy Duty 3.5 ton chassis,16 ft 4 inch Auto Hydraulic tilt alloy bed beaver tail vehicle transporter trailer with 3ft.6 inch drop down see through tailgate. Front 4 ft 4 inch "A" frame, 6ft 5 inch width. Will load lowest of vehicles and plant, I have loaded industrial sweepers they are the lowest of the low ! plus ride on mowers. It will load Landrovers without tilting. Heavy duty jockey wheel, Hitch lock & very strong security chain. Drive on self tilt and lock plus manual hydraulic pump tilt can be used to change wheels with blocks at rear of chassis. Extra lashing H/D rings plus rope hooks. Custom Built new to order for me. Side inserts for panels. very low mileage. Two head boards, one tube wheel stop and one flat standard with winch port. tyres are original, spare unused and is securely stored under forward bed. Serviced by manufacturer. Complete with four vehicle tyre ratchet straps.
Having no sides it is easy to load pallets ect with a fork lift truck
Including Warn electric low profile winch on removable cradle
With snatch block and wander lead
Minimal use over last five years £3750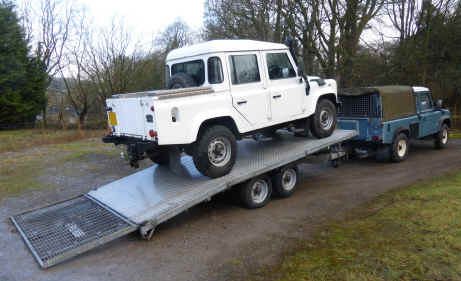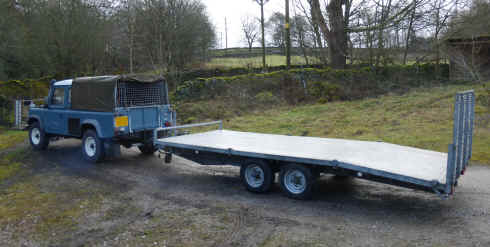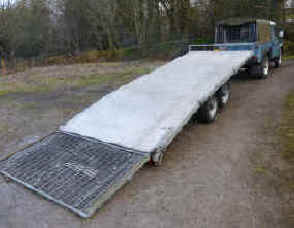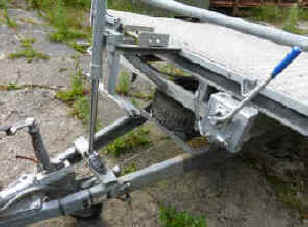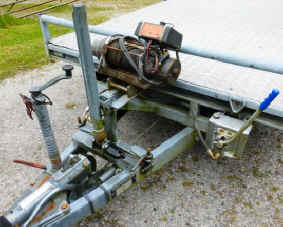 *Below Pre Defender Landrover 110 1985. Air con & PAS. 3.5 ltr NA diesel
Above 1985 "B" Landrover 110 Pre Defender Truck cab and tilt, PAS. LT 77 gearbox.
Original colour Marine blue, Only 85 K Miles MOT`s and invoice's going back over 25 years
Custom fitted AIR CONDITIONING still retains working vents.
Mazda SL35 NA 3.5 Ltr diesel (including workshop manual)
( no cam belt to change ) expensive conversion when fitted. Was 4cyl 2.5 petrol.
Remote engine top oil filter ( easy to remove "spin" filter under bonnet ).
Full Stainless steel exhaust system Galve OE rear light guards
Original headlining, Cubby box with OE radio cassette
Now rare early OE Raised air intake, Full LR rubber floor mat set Moorland cloth seats.
O/side snow/debris guard with V8 vented grill aids engine air flow handy for mag mount work light.
Landrover Deep dish 6.5J ANR1534 wheels with Michelin XS sand tyres.
I can swap for a set of 5 latest Tubeless rims with new 750 X16 Tyres
Allwheel trim rear canopy special order with no rear window in back flap.
Specially made Stainless steel rear security / load / dog guard.
Heavy duty springs all round with dual rears, Front Warn 8274 winch with vinyl cover, twin wander leads same as trailer.
Front & rear anti roll bars, dual front & adjustable HD rear tow hitch with step.
Front Diff guard, Original side steps, Rhino side lockers.
Double action tailgate hinge's drop or door function SEE PICTURES.
Heavy duty OPTIMA battery with winch & rear power cable cut off switch. Rear Anderson socket.
My vehicle for over 25 years one pre company owner . Only used rarely these days.
T&T. Swap px 90 hard top or High capacity.
Standard class 4 MOT No charge LEZ
*BELOW KOMATSU GAS FLT*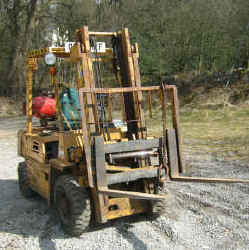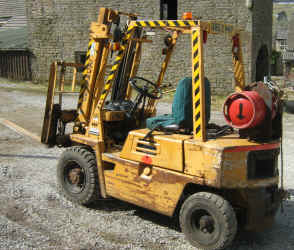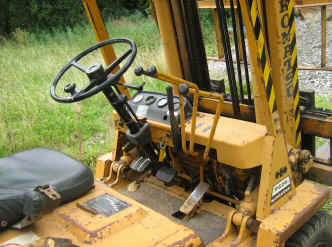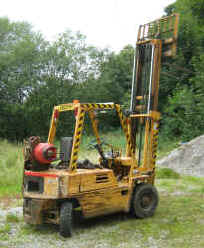 KOMATSU FG20 FORK LIFT TRUCK GAS WITH FOUR BOTTLES INSIDE USE OK.
FITTED WITH A ORIGINAL PETROL PUMP & TANK COULD BE PUT BACK TO DUEL FUEL
CONTAINER LOW CLEAR VIEW MAST TWIN RAM WITH SIDE SHIFT & LOAD GUARD.
STANDARD PEDAL THROTTLE, BRAKE, CLUTCH SET UP. PAS
HIGHWAY SPEC FULL WORK LIGHTS INC INDICATORS, BRAKE LIGHTS, REAR VIEW MIRRORS,
HAZARD BEACON REVERSE ALARM GOOD PNEUMATIC TYRES. £3750. in regular use
CLEAN ORIGINAL CONDITION. IN USE BY ME FOR 20 YEARS.
Below Rare Ford 4610 H ( Highway spec ) 4x4. with Trima 1190 loader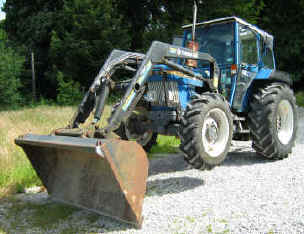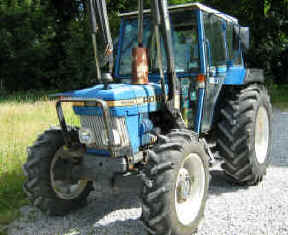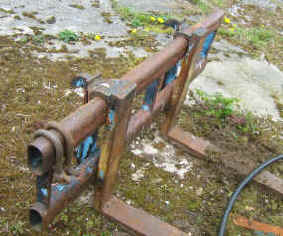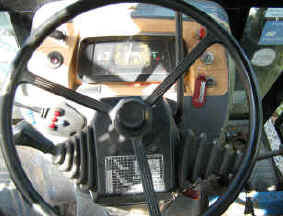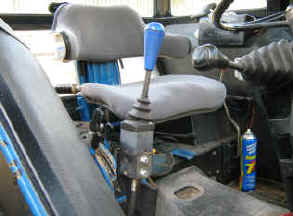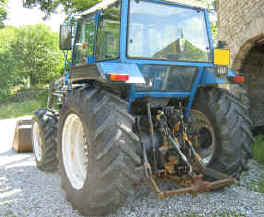 Above Ford 4610H 4x4. LP cab 1987 D. I have the V5. PAS. Over size rear tyres plus Compact tractor rear
rims with new 16 ply tyres on the front for extra loading. Fitted Trima 1190 demountable loader
Full heavy duty 4x4 chassis brace fittings
Full width Quick fit bucket. Including Separate Trima Pallet forks, Joy stick controls .
Highway speed gearbox. Rare model. 3cyl X block engine .
Flat cab floor. NOT Rubik cube gearbox. Including Ford Manuals. Used before me for estate mowing
Regular Light use by me for 15 years £10.000
Below Grillo FD 280 Only 68 HRS Forward cutting deck with Centre Shute rear discharge.
Hydrostatic drive with diff lock .forward and reverse mowing. Hydraulic tip auto discharge
High seating position. Reverse steer Tight turning circle. 16HP Briggs & Stratton petrol engine.
Original Handbooks. Looking for a bigger model. May PX or deal £4550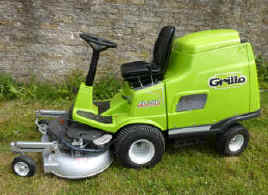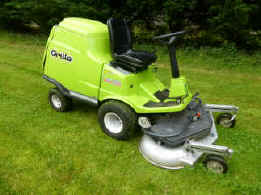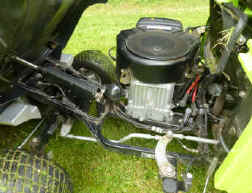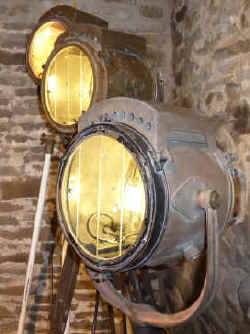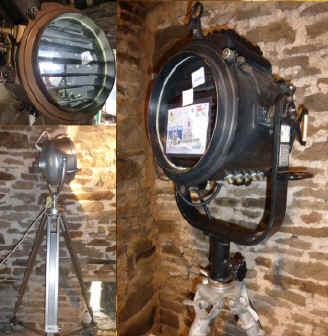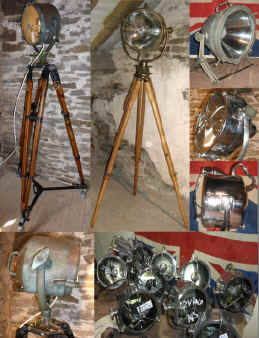 * Below Left* NEXT PAGE Below right *skip to LIGHTS page*
07733 218822
NO mobile text please, I will answer emails
emails with no subject details are automatically deleted
Disclaimer: Every effort has been made to ensure the accuracy of any information on this web site
but errors may occur. Please ask if not sure.