NOTE* emails received with no subject details are automatically deleted
Looking for a Discovery Mk1 V8/200 Auto 3 Door No ABS 5 cloth seats
Or a Range Rover classic 2 Door Auto or 5 speed manual
07733 218822
Updated 27.05.2018
Clearing used parts collected over many years
Disclaimer: Every effort has been made to ensure the accuracy of all the information but errors may occur
Below Landrover Puma Double Cab Utility 2.4 TDCi County 5 seats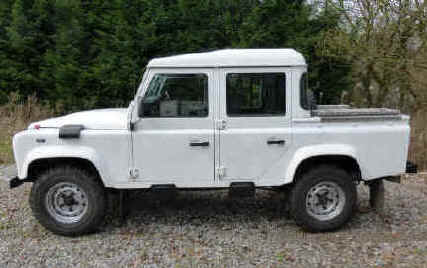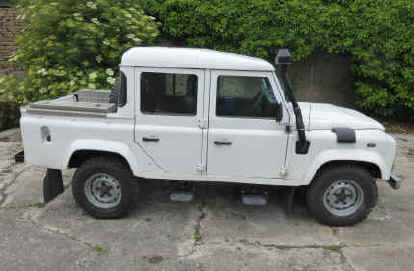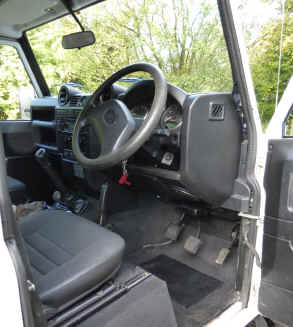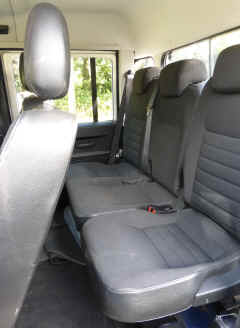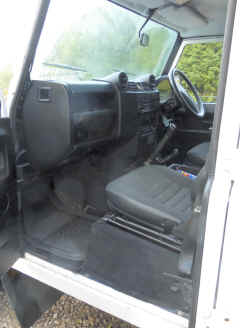 Above Landrover Puma 2011. Double cab 2.4 Ltr TDC i Six speed manual .PAS.
Husky Superwinch, Heavy duty galvanised bumper. Emergency cut off switch and battery isolator.
Plus anti theft battery cut off . Dixon Bate Dual adjustable tow pack. Tinted windows.
Brunel grey grill & headlight surrounds . All new side steps. Modified tailgate.
New Wolf wheels with wheel nut covers & Michelin Heavy Duty XZL excellent winter tyres.
Wolf heater & off side vent water /debris guards. Wolf rear bumperettes. Full mud flap set.
N&J Alloy side tub locker all with key , reduced price if not wanted,
Raised air intake. Front and rear anti roll bars. Fuji white .Alarm ,Immobiliser.
Remote central locking x 2 fobs. Dash headlight height adjuster.
Electric windows, Black cloth seats . Centre tray with can holders.
Full black carpets with over mats. Rear load mat. Extra duty rear springs.
80K miles. Ex Landrover fleet. Iffor alloy rear cover can be included.
Standard class 4 MOT * NO VAT £21K. LEZ Compliant. In regular use
Consider a deal with a 90 / 110 Defender V8 Auto
BELOW DEFENDER 110 CSW 300 TDi 11 seats
5 Speed Landrover Defender 110 County Station Wagon 11 seats 155K miles. Epson green metallic . Manual, 300 Tdi, 11 Cloth Seats all with belts. Near new BF Goodrich AT Tyres on deep dish alloys wheels. Body Coloured Roof and Wheel arches, Sunroof, Power Steering, Heavy duty battery. Centre Cubby box, Original carpets. Looks like all the side doors have been recently replaces so no blistering. Later style back door trim panel with gas strut. No holes in dash. Front and Rear Mud flaps, Adjustable Tow bar. Straight through exhaust. Nice Straight standard Condition. MOT 2019.
I would PX deal for a V8 Auto 90 / 110
£8750 OFFERS
Below Landrover 90 Original Pre Defender 1986 " NOT FOR SALE "
1986 Above Landrover 1986 Pre Defender 2.5 four cylinder petrol 68K miles NO ROT.
Bronze green black seats. New copper & flexible brake pipes. Weber carb.
I will not be re painting. Rare in this untouched condition. PAS. Totally original chassis.
I may sympathetically restore bits but not loose the original patina and ruin it.
5 Latitude "Cross" Isometric 750 X16 Tubeless tyres. Custom ladder rack, slots in original tilt supports.
I can remove. Original head and door trims NOT FOR SALE unless you have £7650
Below Discovery 1 three door Tdi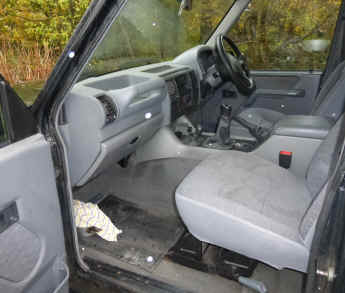 Above Discovery 1.Three door 300 TDi 186K Miles excellent engine and Manual gearbox. Original inner & outer sills.
Standard steel wheels manual sunroofs original interior no rips, paintwork poor from "B " posts back. 2 x keys & fobs
tow pack .1997 "R" Hand book with detailed hand written service records. I have been using on site last couple
of years. 11 Mths MOT when stored, not use on road since. NO MOT Spares / repair /donor. £950 ONO
Below Classic 1990 ABI Jubilee Pioneer Four berth. exceptional condition,
Classic 1990 ABI Jubilee Pioneer four berth touring caravan
Handbooks . All original unmarked seating with FIRE regs compliant labels including scatter cushions
2 sets of keys, long list of fittings including Water Aqua rolls, Electrolux fridge freezer .
Cramer oven/ hob. Mains hook up, Gas bottles. Full Awning .
No damp nice pleasant internal aroma . outstanding original condition
Water heater, water pump interior heater . Full toilet with cassette system full shower
AL- KO Kober Lightweight galvanised chassis with makers handbook / parts manual
All windows etched with Vin / chassis numbers, Ball hitch with manufacture date, Anti theft lock .
New Tyre & spare wheel. Bought to use as a summer / dog house for me on the lawn but it is to good .
I now have a slightly scruffier older cheaper model for the lawn .
So if you want a smart Classic Touring van with just about all you need to get going. £1750 offers
Below Discovery 1. Five door 3.9 ltr V8 1998 "R" 92K miles
Automatic. Smart in Oxford blue paint.
Recent full set of Maxxis 235.70x16 AT tyres on Freestyle alloys. No ABS, No Air Con No electric seats.
No welding original chassis & sills all Waxoyled. Manual roofs . New rear mud flaps.
Seven seats .2 x Keys & fobs Grey cloth seats. Tow pack. MOT March 2019.
May be using it for a while. Could be tempted at £3750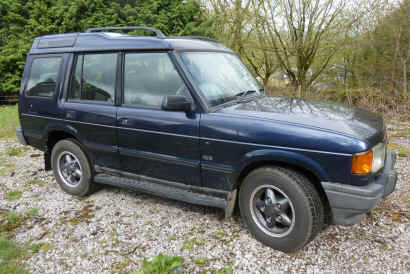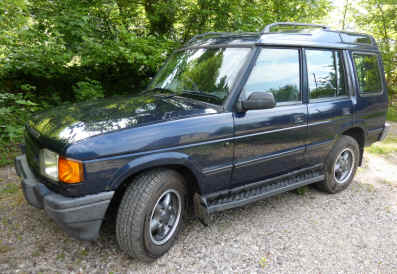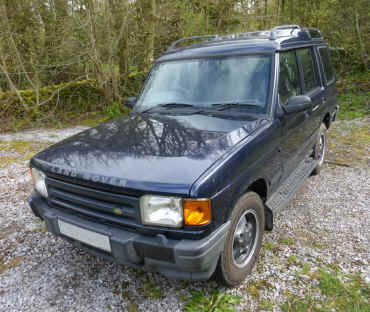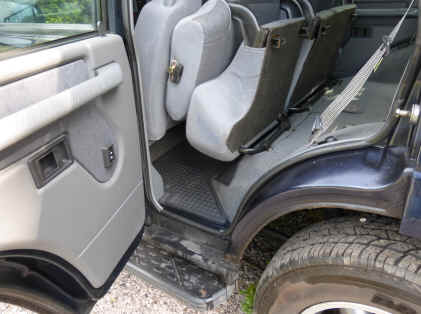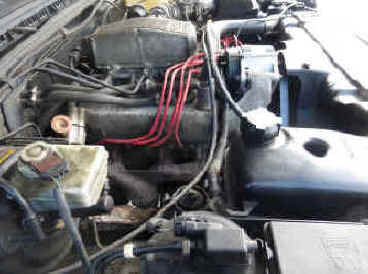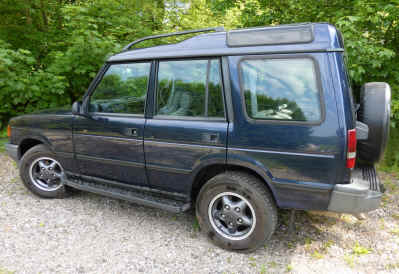 Below * Ex Army 48 HG 63 Lightweight Ex Ceremonial.
Lowest known original mileage ? Not Rebuilt
Will PX Swap Deal Auto 90/110/130 V8 or Classic RR
Above Military Air Portable S3 Lightweight Land Rover
Lowest known RHD Airportable mileage ? *Only seven thousand five hundred miles*
Series 111 1981 2.25 Petrol .GS.12Volt. Full tilt . Released 1997, Ex 34 Signal Regiment V 83 to 97, disbanded 2009. Mileage (KPH) on 654 cast form , 7006 now only 12095 KPH = 7500 MILES ( Seven thousand five hundred miles ) Confirmed by first owner. LWB standard steel rims with Avon 750x16 Range master radial tyres, spare unused. Nato hitch front & rear. Original twin tanks. MOD alloy number plates included for show. Military spec apart from eyebrows, Exmoor trim seat base's & hood. Six seats. Just fitted new Spafax "Wolf" mirrors. Rare Butler "Pork pie" searchlight / floodlight wined in cable with dash plug and off vehicle stand plus a NOS Francis work light with dash plug. New tub strips, and chain sleeves. Said to have interesting ceremonial history, If you can help let me know. One owner from release to first UK registration 2014, Owned by me since.
NOT REBUILT.
£16.500 Offers PX or DEAL / SWAP Usable Classic RR or LANDROVER Auto 200/ 300 V8 90/110 No projects.
* NO CHARGE FOR LEZ *
Below Fiat Panda 4x4 Dual Fuel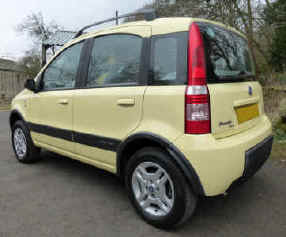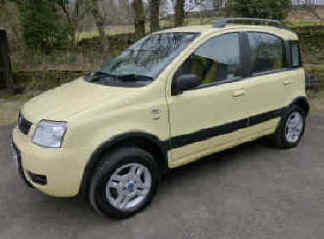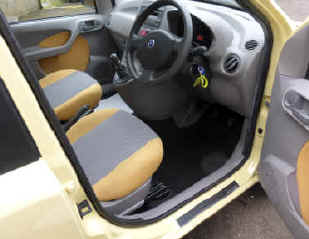 Above 2005 Fiat Panda 4X4 1.2 Petrol / gas Dual fuel. Manual , Full new clutch assembly.
Twin PAS mode. 58K miles FSH. very clean and smart. Tax & tested in use. £2850
* NO CHARGE FOR LEZ *
BELOW BATESON TRANSPORTER TRAILER
Below Bateson Heavy Duty 3.5 ton chassis 16 ft 4 inch Auto Hydraulic tilt alloy bed beaver tail vehicle transporter trailer with 3ft.6 inch drop down see through tailgate. Front 4 ft 4 inch "A" frame, 6ft 5 inch width. Will load lowest of vehicles and plant, I have loaded industrial sweepers they are the lowest of the low ! And ride on mowers. It will load Landrovers without tilting. Heavy duty jockey wheel, Hitch lock & security chain. Drive on self tilt and lock plus manual hydraulic pump tilt. Extra lashing H/D rings plus rope hooks. Custom Built to order for me. Side inserts for panels. very low mileage. Two head boards, one tube wheel stop and one flat standard with winch port. Had very little work, tyres are as new, spare unused and is securely stored under forward bed. Serviced by manufacturer. Complete with four vehicle tyre ratchet straps,
Including Warn electric low profile winch on removable cradle
With snatch block and wander lead
Unused for over five years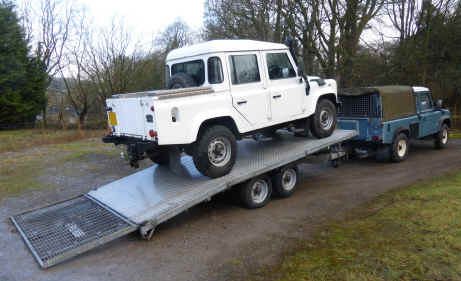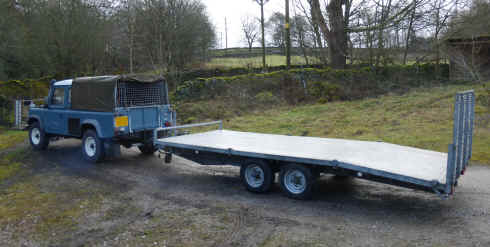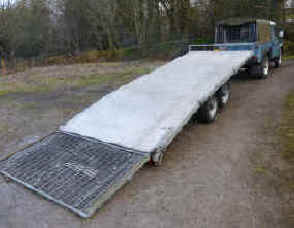 *Below Pre Defender Landrover 110 1985. Air con PAS.
For Sale Including registration B16 MUG & Trailer £12,500
Could split from reg & trailer
Above 1985 Landrover 110 Pre Defender Truck cab and tilt, Original colour Marine blue,
fitted Mazda SL35 NA 3.5 Ltr diesel (including workshop manual)
(no cam belt to change) expensive conversion when fitted.
with remote engine top oil filter (easy to remove "spin" filter under bonnet).
Full original headlining Cubby box with OE radio cassette .
Rare early OE Raised air intake, Full LR rubber floor mat set Moorland cloth seats.
O/side snow/debris guard with V8 vented grill aids engine air flow handy for mag mount work light.
Deep dish 6.5J wheels with Michelin XS sand tyres. OE rear light guards
Allwheel trim rear canopy special order with no rear window in back flap.
Specially made Stainless steel rear security / load / dog guard. Truck cab Roof Rack with spot lights available.
Custom fitted AIR CONDITIONING still retains working vents.
Heavy duty springs all round with dual rears, Front Warn 8274 winch with vinyl cover, twin wander leads same as trailer.
Front & rear anti roll bars, dual front & adjustable HD rear tow hitch with step.
Front Diff guard, Original side steps, Full stainless steel exhaust, Rhino side lockers.
Double action tailgate hinge's drop or door function. only 85K Miles. MOT`s and invoice's going
back 23 years. Heavy duty OPTIMA battery with winch & rear power cable cut off switch. Rear Anderson socket.
My vehicle for over 24 years one pre owner
BELOW KOMATSU GAS FLT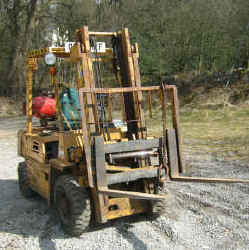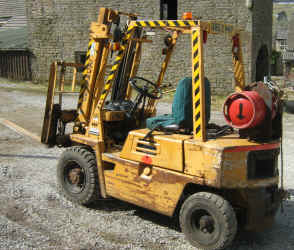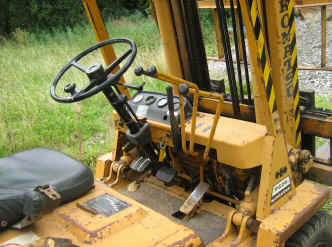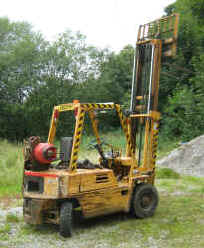 KOMATSU FG20 FORK LIFT TRUCK , GAS WITH FOUR BOTTLES INSIDE USE OK.
FITTED WITH A PETROL TANK COULD BE DUEL FUEL
CONTAINER LOW CLEAR VIEW MAST TWIN RAM WITH SIDE SHIFT & LOAD GUARD.
STANDARD PEDLE THROTTLE, BRAKE, CLUTCH SET UP. PAS
HIGHWAY SPEC FULL WORK LIGHTS INC INDICATORS, BRAKE LIGHTS, REAR VIEW MIRRORS,
HAZARD BEACON REVERCE ALARM GOOD PNEUMATIC TYRES. £3750. No offers
CLEAN ORIGINAL CONDITION. IN USE BY ME FOR MANY YEARS.
Below Rare Ford 4610 H ( Highway spec ) 4x4. with Trima loader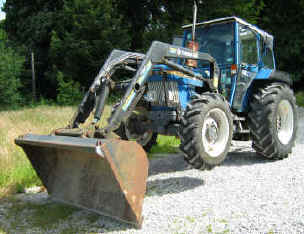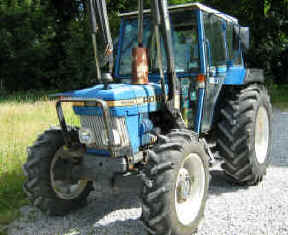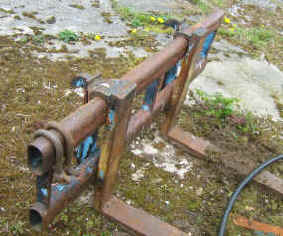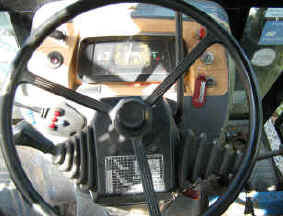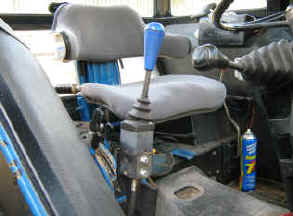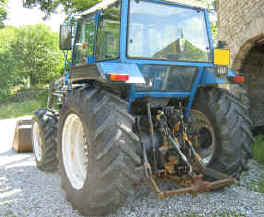 Above Ford 4610H 4x4. LP cab 1987 D. I have the V5. PAS. Over size rear tyres plus Compact tractor rear
rims with new 16 ply tyres on the front for extra loading. Fitted Trima demountable loader
Full 4x4 chassis brace fittings
Full width Quick fit bucket & Trima Pallet forks, Joy stick controls .
Highway speed gearbox. Rare model. 3cyl X block engine .
Flat cab floor. NOT Rubik cube gearbox. Including Ford Manuals. Used before me for mowing
Light use by me for 14 years. £10.000 NO VAT No offers
!!!! Below CANYCOM / AUSA Brush cutter Mower !!!!
CANYCOM CM1603/Ausa Ride on brush cutter / mower. B&S V-Twin 16hp engine, Very low centre of gravity,
Ideal Steep driveways ,slopes & rarely cut areas with long dense grass and brambles. Five cutter heights.
As used by Councils and Contractors But not this one private use by last owner from new.
Ex Demo condition . 36 inch deck. Easy access to the main cutting belt under seat.
Light to use rack and pinion steering with adjustable column. Diff Lock.
Hydrostatic drive with high & low gearbox . Rear safety bar with tow hitch plate .
Excellent condition all round with only minor signs of use. Exceptional hand built quality.
We may yet keep it ? Will be hard to replace in this condition
Including Manufactures parts catalogue. Separate park / emergency foot brake with lock
I have used it on bramble & weed areas uncut for many years over 5 ft high removed no problem.
Battery access is very good. Agricultural Tyres as new. £4950. No Vat. OFFERS
Below * Three registration numbers for sale on behalf of a friend
On retention Offers please
JB 1705 (1930) UUN 23 (1950) BPO 53 (1930)
B16 DOO Weddings, Funerals ! BIG LRO BIG Landrover owner £1500 EACH
Including Retention certificates and alloy plates.
used by me for over 25 years. It is time for them all to go.

Also BIG MUG from when we had a China business
1929 Registration VO 5743 Last used on a Ex Military Land Rover now exported, hence the spacing on the
plates below left. On retention with certificate & including the original alloy plates. £1550

!!!! Clearing used parts collected over many years !!!!
UK ONLY NO EXPORT
Below Left Landrover Front outer seats Full set of Military 90/110 or Series with adjustable seat base runners & frames
new OE cushions including the stepped side nuts and washers £345
Below Right Landrover 90/110 NAS rear step with tow bar used, inc nuts/bolts/hitch flaky Powder coating £175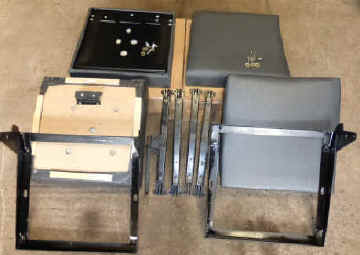 Below right Francis Fire & Rescue 12 volt emergency vehicle siren with light, Unbelievably loud !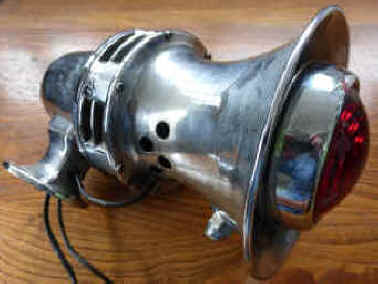 Above left Francis Fire & Rescue 12 volt Siren, MOD & Emergency vehicles/ Boats. Ear-splitting can be heard for miles.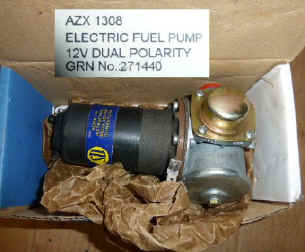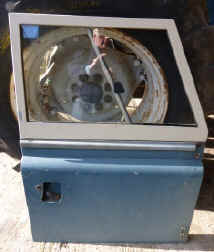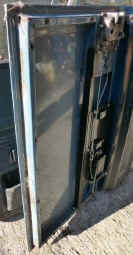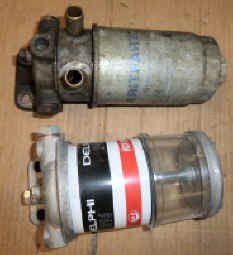 Above left Daimler Hemi V8 (MK 11) NOS fuel pump. £60
Above Centre PAIR Original Early Pre Defender Landrover doors
NO ROT with trims and tinted/alloy tops exceptional original condition £750
Above right LR diesel heated Sandwich fuel filter and NOS pre filter with sediment bowl £80
Below Rare Vintage car, commercial or Hot Rod headlight's / spot light's base mount's (pair) round bar or tube
fitting all bolts and tube remnants remove easy. I think they are brass with useable chrome. £150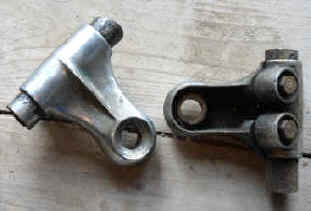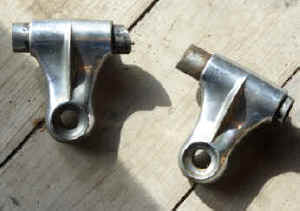 High ratio transfer box ex RR classic 3 speed auto. Santana LT 85 five speed gearbox & Disco transfer box
plus a SL 35 converted bell housing if required. Full 109 standard hard top (sides & roof).
L R 110 double cab rear Iffor canopy with top mesh door. well used handy for storing fire logs ! £30
Below Rover P4 Original steering box & drop arm plus column. no play
Packed ready for collection. £150
Below Left Warn CE 9000 12 volt winch complete with Plasma rope, roller fairlead, wander lead. and
instruction manual . £550
Below Middle Warn M8000 electric Winch Unused mounted on a used OE winch bumper
plus A frame & spot lights. £650
Below Right Swingaway used spare wheel carrier. £85.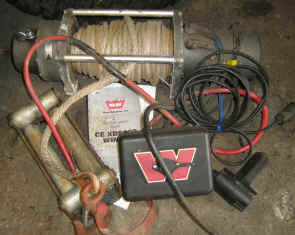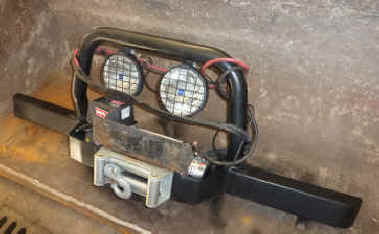 UK ONLY NO EXPORT
Below left Landrover EX MOD NOS Wheel winch's £175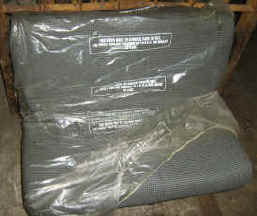 Above Right Landrover 90 Pair used long side steps tubular, no scars. £95
Above middle Defender 110 CSW 60% middle row New Old Stock seat Moorland cloth. £85
Below left Disco 1 Alloy front steering guard used £75 *Also one Defender available.
Middle Disco 1 rear galve tank guard used £45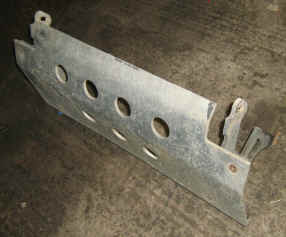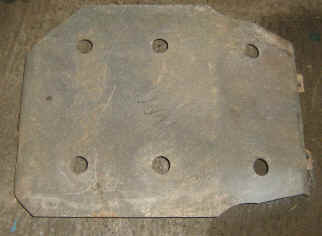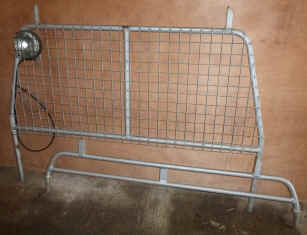 Above Right Land Rover Pickup Custom made Mesh head board / Ladder rack with work light and rear
Ladder rack fits in hoop slots. £185
Landrover Defender truck cab untidy/ dented with holes roof panel good rear panel with all windows. £100
Below left New old stock Land Rover Defender push button OS alloy door SKIN with FRAME in original packing £265
Below right Landrover NS NOS wing assembly NO side vent or holes £250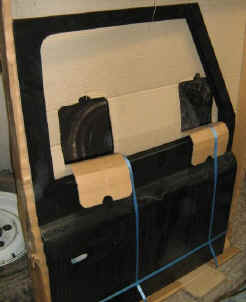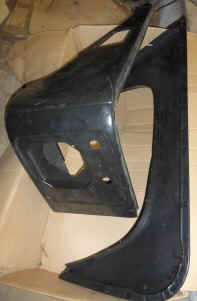 UK ONLY NO EXPORT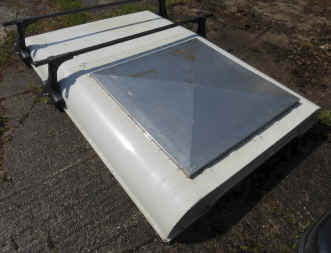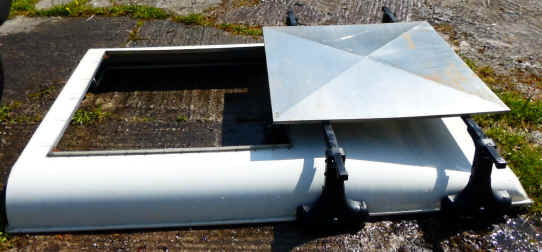 Above Landrover 90 Leisure roof . Removable custom stainless steel hatch ,
I have a pair of side panels & a pair of Thule rails that can be included.
Your own grandstand for Motor and bike racing, Horse events, Clay shoots, Photography, Wildlife Sight seeing
Great for a big dog to get the wind in the face on a hot summers day ! Handy for the bigger parcels . £350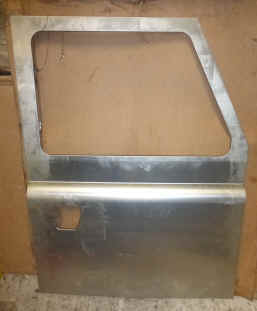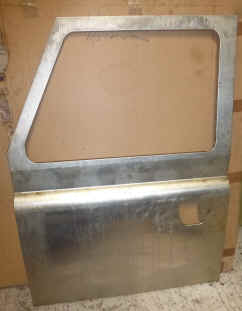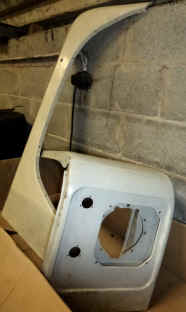 Above left & middle Early Landrover 90/110 NS & OS NOS alloy door skins lift up handle £80 each
Above right Landrover OS NOS wing assembly no side vent early defender side repeater holes. £250
Below left Landrover 90 & Series 88 galvanised roof rack.
will fit 110 /109 part roof. Ladder rollers, rope hooks. Clamp on. £135.
Below right Pair of Mayflower wheel winch chocks very heavy duty complete rare now . £350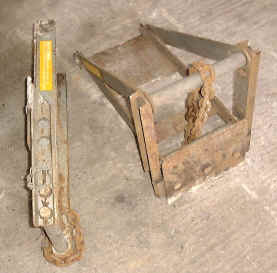 Below left Alloy Snatch block and nylon rope.
Below centre Classic Range Rover used fuel tank. £45
Below right Morris Minor pair NOS door tread plates . £10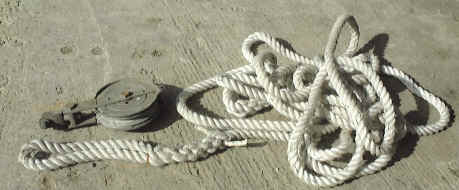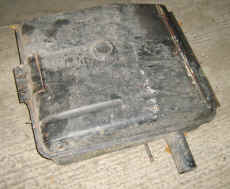 Below left NOS rear trailer /commercial rear lights.
Below Right Rover P5 / Wolseley 6110 may fit Austin Sheerline ?
ect used dynamo fitted hydraulic PAS pump. £125
Below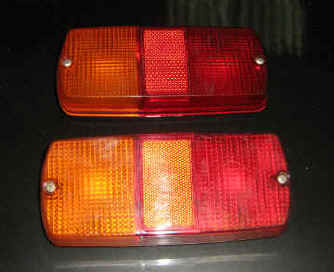 Below Left Scania pair nos rear lights 20 inch long.
Below right Five nos Rubberiod side repeater lights.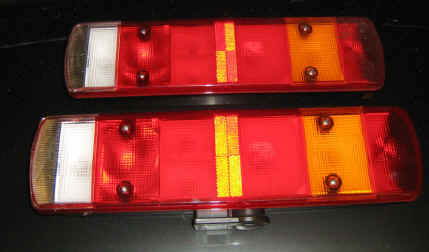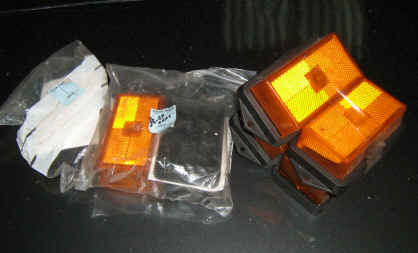 Below centre and right

1st Gulf War 1989/90 Military new old stock smoke discharger

disguised as a Jerry can. Own a very rare bit of kit

This was designed to pump fuel/oil into a AFV exhaust to generate a smoke screen.

for your Military vehicle. Complete with fittings and instructions. offers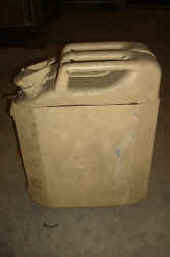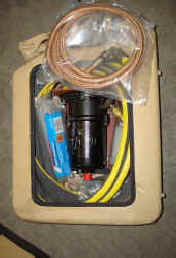 Above left Captains single chair/seat vehicle or boat 180* degree swivel base with slide adjuster
real thing no wobble new old stock, camper or day van. £85.
Below left Rover P4 early tool kit and tray. £100
Below middle right Rover P6 battery box with top ,seal and plastic headed bolts. *Last one* £60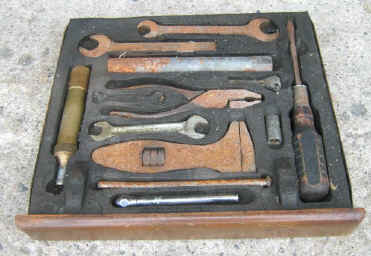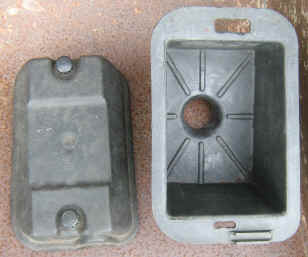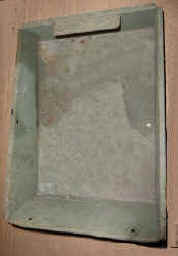 Above far right Landrover Military Series centre tray I also have a 24V model.
Above Aluminium USED screw lock swivel carabiners made in UK
Above Middle Aluminium USED screw lock carabiners single bolt mount made in UK
Below Landrover High Cap tow hitch New with fittings £195.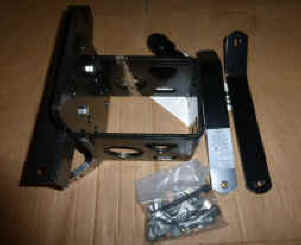 Below right Landrover MOD 11O side lockers jerry can assemblies.
Doors with frames and catches, main cross member
galve bottom and back supports scruffy but solid. £95
Above Left Landrover Military 110 side locker doors NOS.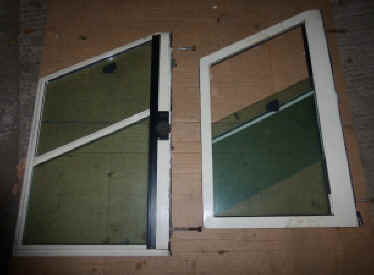 Above left Pair of early Landrover pre Defender alloy door tops tinted glass. £450
Above Right Landrover Series off side ALLOY door top used . £85
UK ONLY NO EXPORT
Below left Range Rover Classic grey rear parcel shelf, nice condition £65
Below right Rover P4 Original washer bottle with a good top. £45
Below Range Rover Classic 2 door side glass tinted NOS including a used top tailgate glass.
2 Door , Two quarter lights, One side rear window. Two large side back.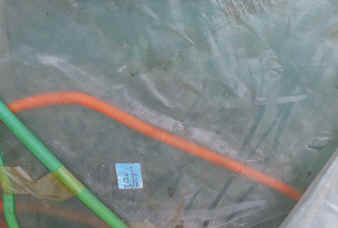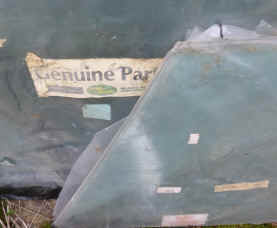 Below left Landrover Double cab back seats head restraints , techno cloth. £85
Below Right LR CSW centre Six moorland seats only no frames. £75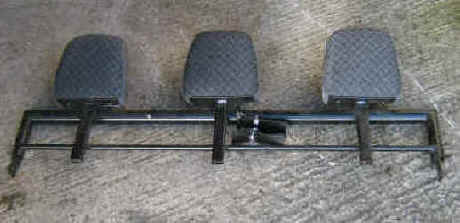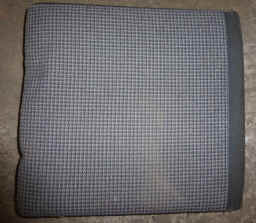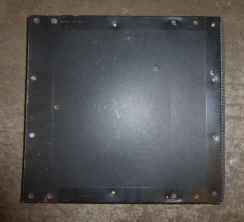 Below left Early Landrover seat base's dark green. £55
Below right Centre seat with belt & mounts. £35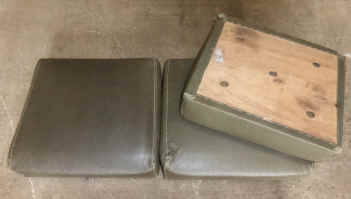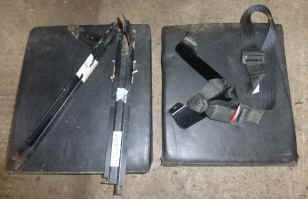 Below left Landrover 90/110 full tilt header rail with clamps & instructions NOS £100
Below Right Land Rover NOS Front and rear bumperetts. £135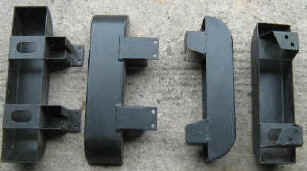 Below left Landrover complete spare wheel bonnet mount kit. will not fit TD5 TDCi
Below middle Defender Landrover set light guards used .
Below right. Rear galve bumperettes. NOS.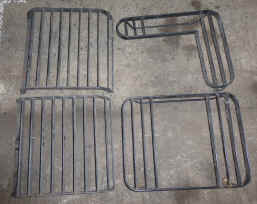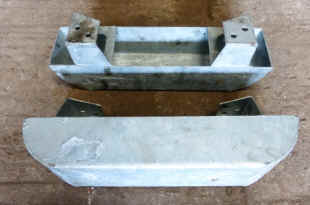 Below left Set Landrover Galvanised light guards.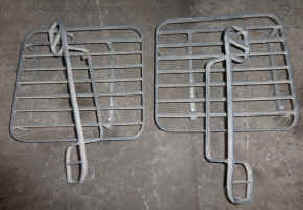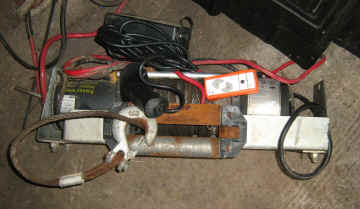 Above right 12Volt electric winch wander lead, remote & roller fairlead. Disco cradle. 5909Kg £285
Below left Left 2 tyres only New old stock Continental Condor 750x16 Radial sand tyres £150 pair
Below Middle One only NOS ex display Marshal 235.85x16 Radial on steel modular chrome rim . £60
Below right 5 Sawtooth Fitted Roadian MT 235.85 x16 on four spare no tyre.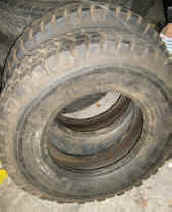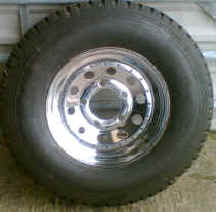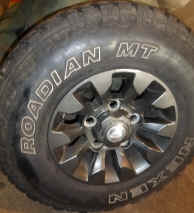 WHEELS TYRES COLLECT ONLY
Below middle 5. Latitude "Cross" Isometric 750 x16 tubeless all unused new "take offs"
on latest tubeless standard steel rims £575
Below right Landrover wheel spacers 4 £65
Below left 5 Michelin Military pattern XZL 750x16 New "take off" on latest tubeless standard steel rims £680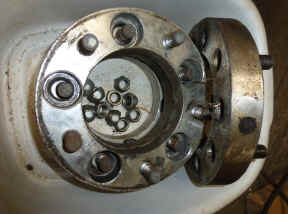 Below right 4. Landrover Defender Stud to P38. Wheel spacer & stud converters with all nuts
Below left & middle 5 Range Rover P38 Hurricane alloy wheels 18 inch with near new Michelin latitude isometric
255.55 x18 tyres.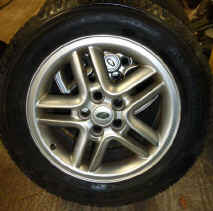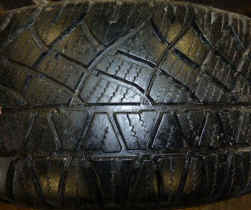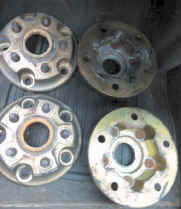 Below left Isuzu Rodeo alloys 4 believed to fit most 16 inch Jap and USA SIX studs £275
Below Right 4 Modular steel wheels with 265.75x16 Insa Turbo tyres 2 as new tread 2 half worn. £350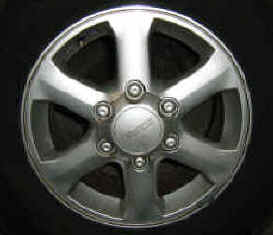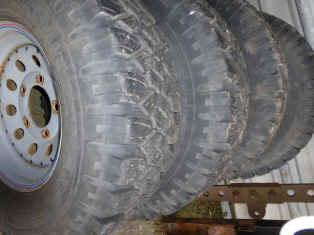 USED Wheels and tyres in sets stated ALLOYS INCLUDE SS nuts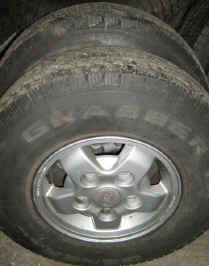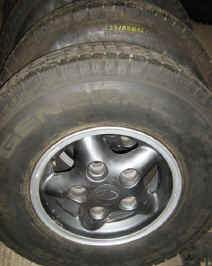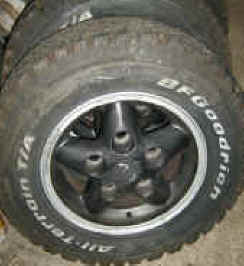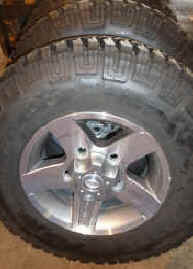 Left above 5 235.85x16 General Grabber with Castor alloys £525
Above 2nd 5 235.85x16 General Grabber Freestyle ES alloys new tyres. £575
Above 3th 4 BFG 5.235.70X16 Free style black alloys near new tyres £ 550
Above 4th 5 Wrangler 235.85x16 on perfect SVX Alloys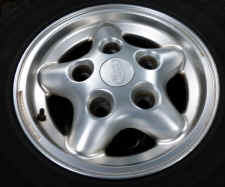 Left 5 Michelin Military XZL 750x16 standard steel LWB rims £300
Centre 5 Chrome and black Steel modular rims with General Grabber 225.75x16 tyres
used but near new condition. £425
Right Landrover Freestyle alloy's x 4 with Goodyear Wrangler 235.75x16 tyres 6mm
NO kerb or blister damage, condition is outstanding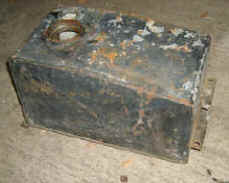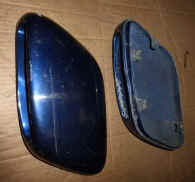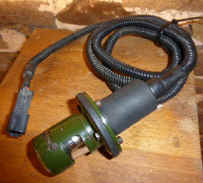 Above left Landrover Lightweight original ns fuel tank couple of pin holes near back mount £40
Above middle Pair of bonnet vents fibreglass ex Subaru.
Above right Wolf convoy light FV 534864 23 volt bulb sheath 6ft cable with plug later type ,black out swivel cap,
also used as marker & No plate light NOS some storage marks £35
UK ONLY NO EXPORT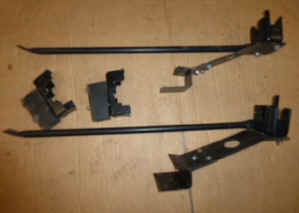 Above right LR MOD tailgate with pioneer fittings £125
Above Left Pair MOD LR Rifle mount racks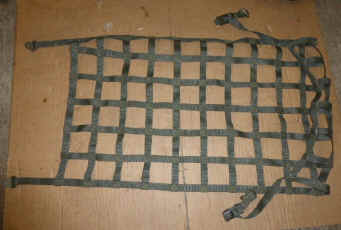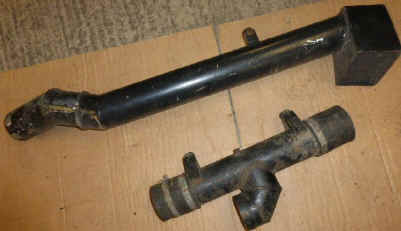 Above right LR V8 Big bore Raised air intake Stainless Steel
Above left LR Series Pinky / Desert ? NOS tailgate cargo net fit any drop tailgate, not HCap. £135
*** WOLF WMIK PARTS BELOW ***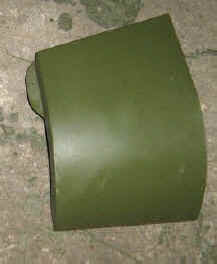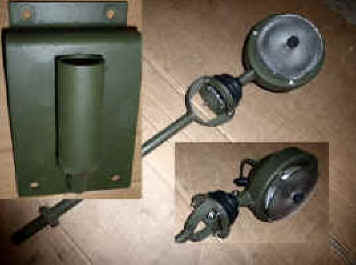 Above left Wolf hard top in /out sleeve NOS £10
Above middle left Wolf wiper motor 24 volt intermittent park fault £175
Above middle Right Wolf WMIK *OFF SIDE* steel snow /debris guard.
Can be used as spot light & mag mount NOS £55
Above far right Wolf aerial stalk & base mount with Francis flood/searchlight, removable lens diffuser £195
Below middle Landrover Wolf 110 roof frame parts including spare wheel side mount & rubber seals. £150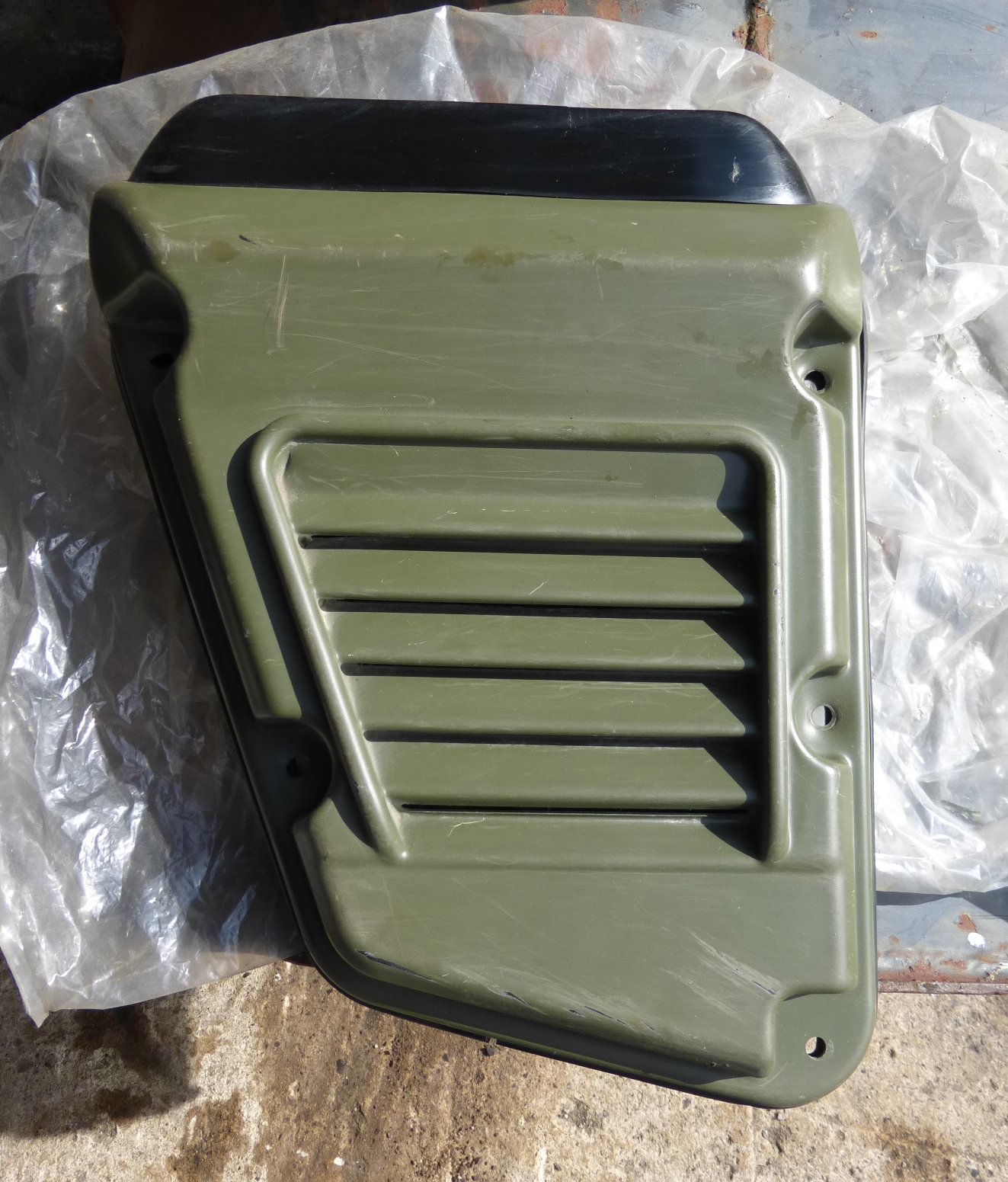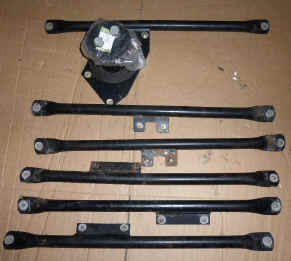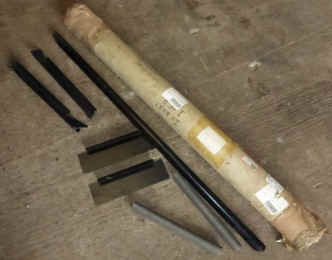 Above left. Wolf WMIK Rare near side filter complete with seal. £135
Above right Diagonal bar kit for roll hoop NOS £85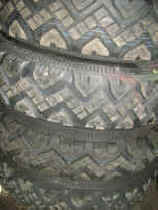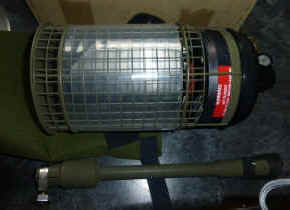 Above Left & centre 4. 750x16 Radial G90 on Wolf steel wheels Coniston green paint. £450
Above right MOD NOS TIB Thermal Identification Beacon original box with stalk instructions & all weather cover. £150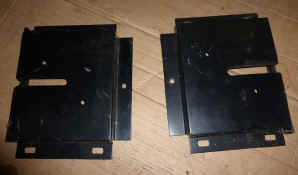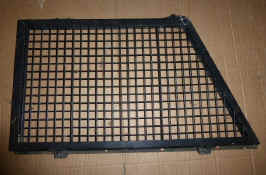 Above right Landrover Snatch os door top mesh used. £55
Above left Military Wing top Aerial mounts NOS £75 pair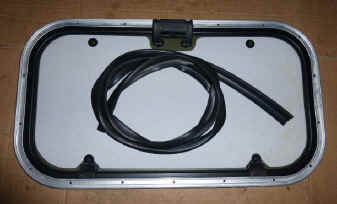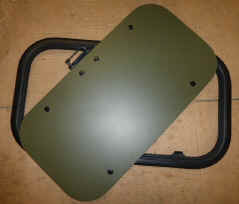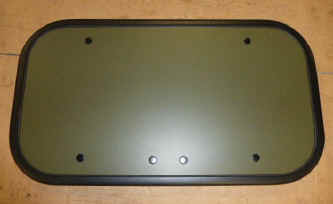 Above Military escape hatch NOS original box. £395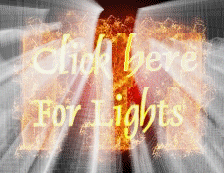 Disclaimer: Every effort has been made to ensure the accuracy of the above information but errors may occur.
Please ask if not sure.
* emails received with no subject details are automatically deleted *
07733 218822