OTHER STUFF & LAST PAGE
07733 218822
Below 2 right Wrought iron gate Village hall with horse riders latch & stay open weighted hook . £775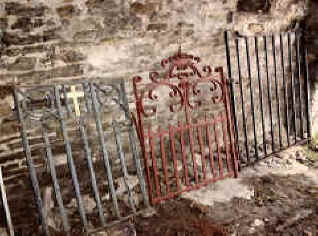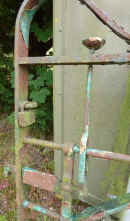 Above 2 Right Original Local Village Hall gate Made by Hill & Smith of Brierley Hill over 100 years old
Above Left Three single, Left church £125 Centre inc slate posts £375 Right. W 45"X 54"H , £80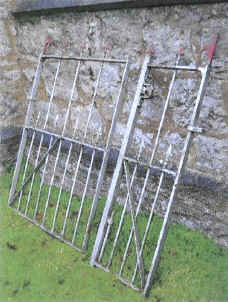 Above Left Pair Drive gates W 37"X H 50" each, inc wrought Iron posts with acorn finials & base plates. £650
Middle Pair "Church" gates W 35"X 65"H each ,inc original very heavy slate posts. £785
Above Right Rare Pair of "Parsons" gates main W36"X 55"H small 17"X55" £425
Below Slate Posts for above gate's (centre) Left two for above red single gate.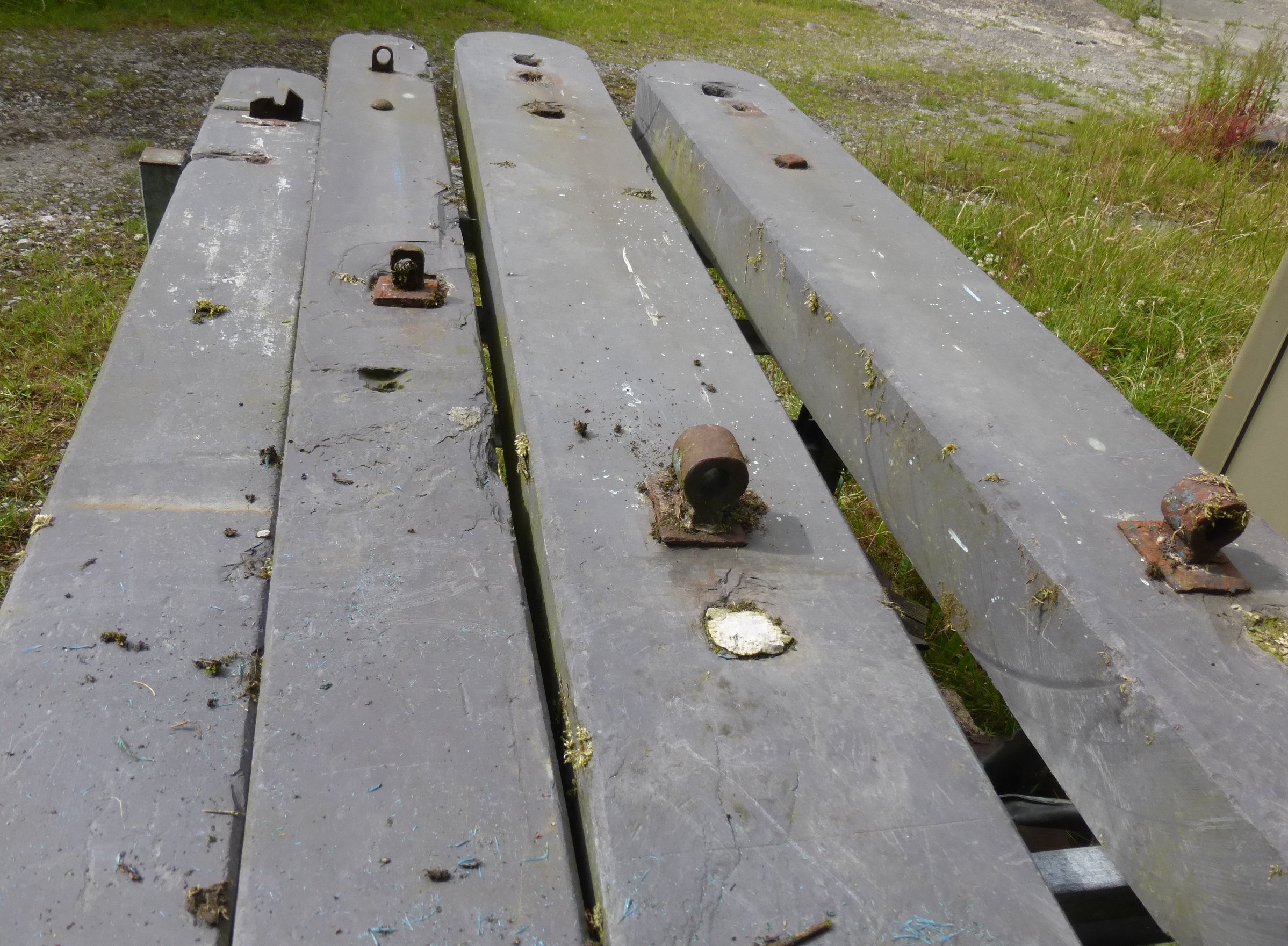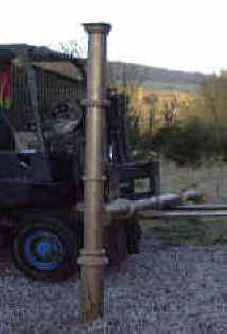 Above Left Steel columns H 91"W 6".with cast collars. £395 Pair
Above right One 10"x 5",30 ft pitch pine beam and A section roof truss, dismantled on the floor £385
*Offers considered on all gates*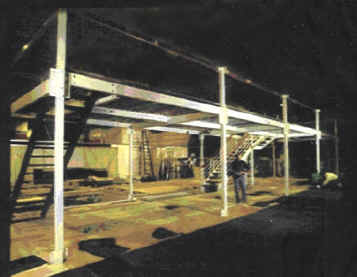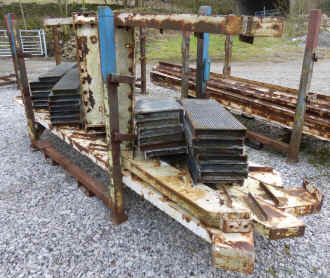 *Heavy Duty Custom Made Modular Mezzanine Structure*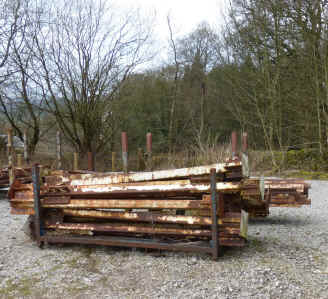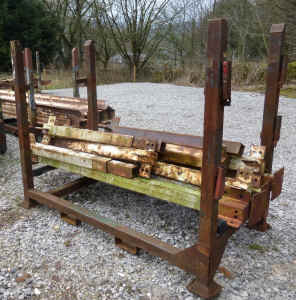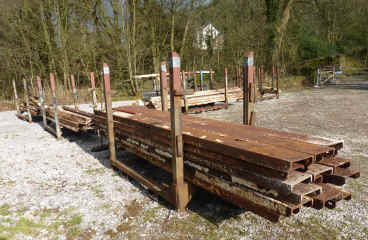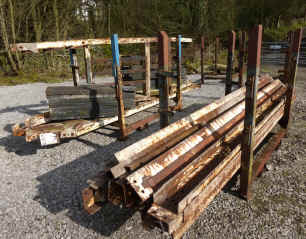 Modular Mezzanine Custom made Very Heavy duty Steel, Eight box modular structure, Many uses. Internal structure for church or large building conversion. Stables. Approx 2000 sq ft. Could be used outside to increase a restricted garden area, plants & seating on the top parking or seating in the dry underneath . Strong enough to put a building on top, Ideal Helicopter pad, if you are short of level ground or space, underside can be garage / workshop, Made for large PLC and used for their international exhibitions. (Redundant because of world wide shipping costs.) Twin staircase with landings can be fitted in any position, The structure can be erected in a single run even "L" shape ,in a "cross" or as in first picture oblong . Structure is strong enough to be free standing or fixed with floor bolts, feet all ready drilled . 9 ft 6" underside headroom could be part or fully clad for secure storage. Eight "box" modules, strong enough to concrete the upper level, Sixteen 4" upright pillars with 9"and 7"cross beams, inc some nuts and bolts ,about 10 / 12 tons. Original build cost £55.000. Can load with fork lift. Dismantled and including steel silages' ready to move. £9750 consider Offers
Could swap for vehicle please ask .
Below Left NOS Tractor PTO shaft £100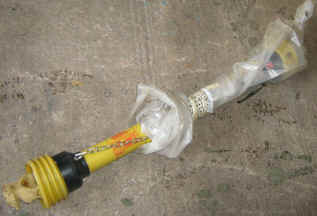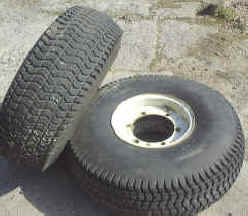 Above right Bridgestone Two USED 6 stud rims with 13.6 x16 low pressure grass tyres
Ex 87 Ford (4x4 axle) £300
07733 218822